Minister and Consul-General of the Embassy of Japan in Manila
Mr. Atsushi Kuwabara visited the University of Santo Tomas on June
21, 2018. Accompanying him were First Secretary Mr. Shinya Yabe, Second
Secretary Mr. Tomoyuki Honda, and Japan Information and Cultural Office Director Mr. Ken Nakamura.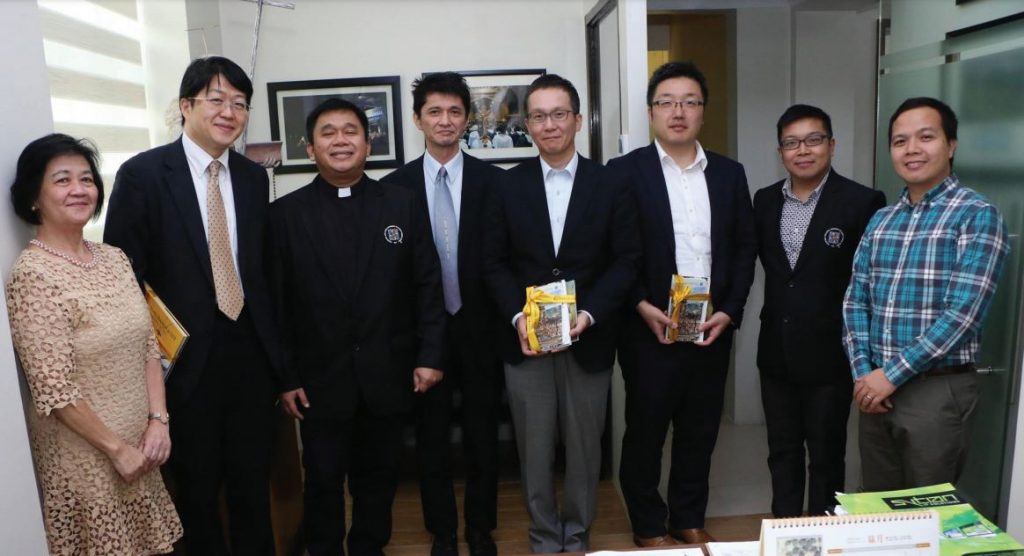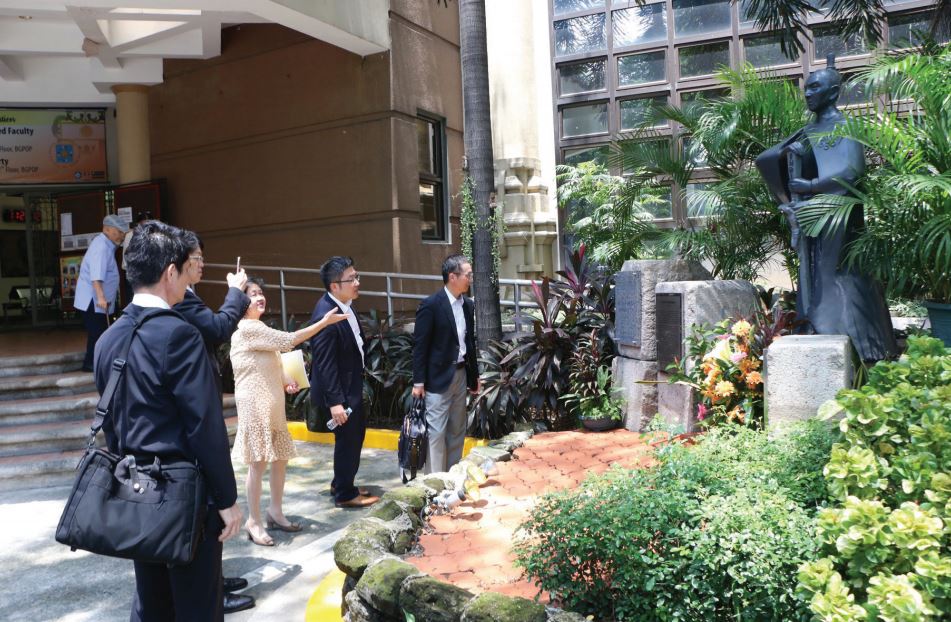 They were welcomed by UST Office of Public Affairs Director Assoc. Prof.
Giovanna V. Fontanilla, Ph.D., and the Blessed Lord Takayama Ukon Jubilee
Foundation Managing Trustee Dr. Ernesto De Pedro. The Japanese delegation was given a tour of the UST Museum which was facilitated by its Collection Management and Documentation Assistant Ms. Maita
Oebanda. This was followed by a visit to the Arch of the Centuries and the Blessed Lord Justus Takayama Sanctuary at the Thomas Aquinas Research Complex Building. According to Dr. De Pedro, the Japanese Embassy is researching on the roots of the Philippine devotion to Blessed Takayama. Blessed Takayama, a Catholic layman who died in Intramuros in 1615 after being exiled for refusing to abjure his Catholic faith, is considered a pillar of the early Church in Japan for his martyrdom. He had close ties with the Dominicans, whose outgoing missionaries in Japan, upon being banished, took "La Japona," an image of Our Lady of the Holy Rosary, back to Manila
on the same ship as Blessed Takayama and 300 Christian exiles.

By the account of historian and former Archivist of the University of Santo Tomas Fr. Fidel Villarroel, O.P., in his book "The Saga of La Naval," "La Japona" was originally donated by former Spanish Governor General, Luis Perez Dasmariňas to accompany the Dominicans in their Mission to Japan. Upon being brought back to the Philippines, the Marian image was placed at the Santo Domingo Church in Quezon City. After the tour was a luncheon meeting with UST Secretary-General Rev. Fr. Jesús M. Miranda, Jr., O.P.