Bureau of Customs District Collector John Simon, a batch 1977 graduate of the UST Education High School and a customs official with 31 years of government service, is the lone recipient of EcoWaste Coalition's first "Environmental Justice Award" coinciding with the national observance of "Zero Waste Month" this January. The award was announced on January 19, 2021.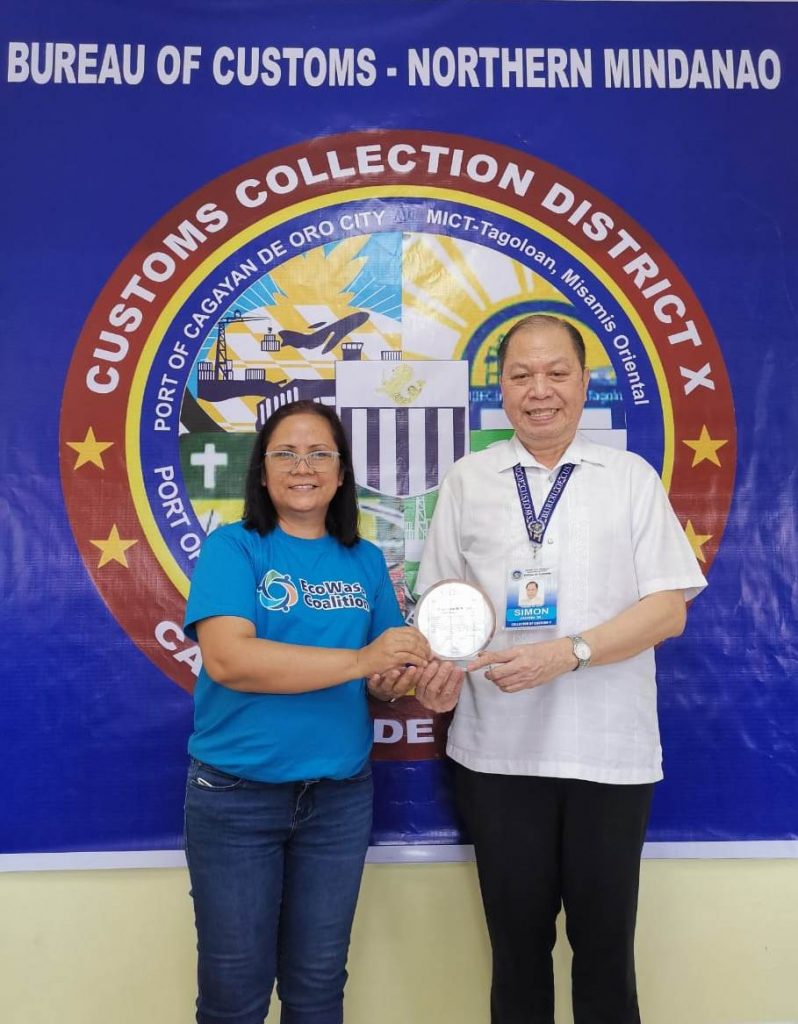 EcoWaste Coalition (EWC) President Eileen Sison, in a public post on EcoWaste Coalition's Facebook page, said that Simon was recognized "for his exemplary leadership, unfaltering dedication, and focused action on protecting public health and the environment from hazardous wastes from overseas, particularly about the successful re-exportation in 2019-2020 of some 7,408 metric tons of illegal waste shipments from South Korea."
Sison emphasized that "Simon's decisive and unyielding action to uphold our country's tariff and customs and environmental laws and the provisions of the Basel Convention on the Control of Transboundary Movements of Hazardous Wastes and Their Disposal led to the completion of the re-exportation procedures last September 15 amid the COVID-19 challenges."
The Basel Convention Ban Amendment prohibits the export of hazardous wastes from developed to developing countries.
In a press release, EcoWaste Coalition shared Simon's statement that "Environmental justice demands that we assert our sovereign right not to be treated as dumping ground for wastes from abroad that can put the health of our people and that of our ecosystems in harm's way."
Simon, who is District Collector for Region 10, emphasized that "This job is too big for one agency to accomplish, so I reach out to all sectors, especially to the environment department and Congress to take on this challenge and strictly ban waste imports like what other Asian countries have done."
For context, contaminated waste shipments, falsely declared as "plastic synthetic flakes," arrived in Misamis Oriental in July and October 2018 without prior import clearance from the Department of Environment and Natural Resources. However, customs and environmental authorities found that it contained unsorted plastic materials, household garbage, used dextrose tubes, discarded electronics in the container shipments.
According to EWC, authorities confirmed the shipments as "misdeclared, heterogenous and injurious to public health" and in blatant violation of Republic Act 10863, or the Customs Modernization and Tariff Act, and DENR Administrative Order 2013-22, which states that "no importation of heterogenous and unsorted plastic materials shall be allowed."
Following bilateral negotiations, the illegal waste shipments totaling 364 containers were returned to Pyeongtaek City in seven batches between January 13, 2019 to September 15, 2020.