The University of Santo Tomas broke ground on the Tony Tan Caktiong Innovation Center, named in honor of Jollibee Foods Corporation Chairman and Founder and Thomasian alumnus Dr. Tony Tan Caktiong. The blessing rites were held on December 21, 2020, at the UST Santa Rosa campus in Laguna.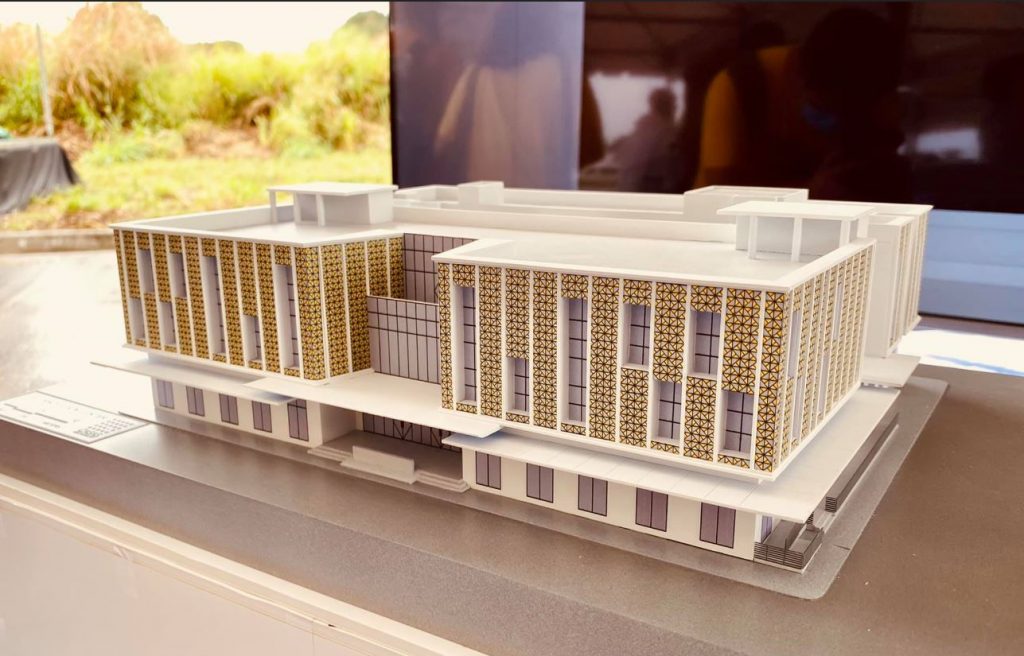 UST Vice-Rector Rev. Fr. Isaias Tiongco, O.P., began the groundbreaking rites with a Eucharistic Celebration.
Tan Caktiong, who graduated from UST in 1975 with a Chemical Engineering degree and was conferred the honorary degree Doctor of Business Administration in 2018, sent a message delivered by Faculty of Engineering Dean Prof. Philipina A. Marcelo, Ph.D. He said that the Center recognizes the critical role that innovation plays in economic growth, which should be smart, inclusive, and sustainable.
These values are reflected in the design of the three-storey structure, explained Casas+ Architects CEO Ar. Carmelo Casas, who heads the project. With state-of-the-art technology and materials, the building will have adaptable and sustainable features for UST's timelessness.
During the groundbreaking ceremonies, the time capsule containing a copy of the building's plans, a photo of UST officials and Dr. Tony Tan Caktiong, a photo during the kick-off meeting for the project, and a UST calendar was buried on the construction site.
The 40-hectare UST Santa Rosa campus previously had its site development kick-off in September 2017. It is the first UST satellite campus to start development, followed closely by the 80-hectare UST General Santos, which broke ground in April 2018.