Assoc. Prof. Maria Cristina Catangui-Doria, PhD of the Department of Pharmacy presented a research paper in the 6th International Conference on Pharmacy and Advanced Pharmaceutical Sciences and the 3rd International Conference on Pharmacy Education and Research Network of ASEAN, held from November 14-15, 2019 in Yogyakarta, Indonesia.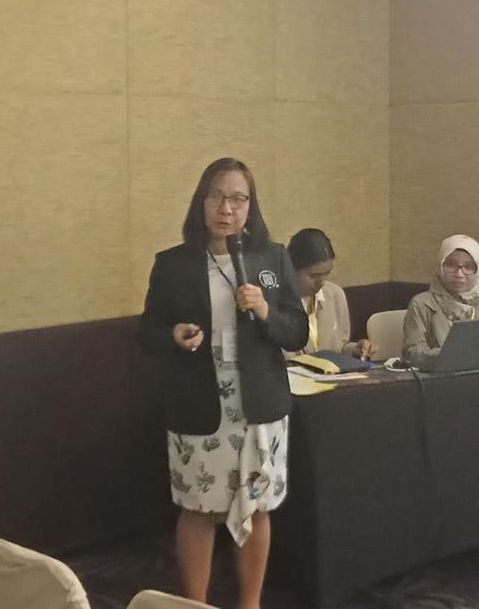 Doria's paper, co-written with Ma. Angelika Christine B. Asprec, Renee A. Atienza, Gizelle E. Benabese, Maria Andrea O. Cayetano (all alumnae of the BS Pharmacy program), and faculty member Carol Geraldine C. Pablo, MS, was a mixed-methods research that used a survey and close-ended question "to gauge the extent to which the students perceive the graduate tributes and learning outcomes of the curriculum are integrated within the particular courses."
Results of the study revealed that "each course targeted different learning outcomes or competencies, and therefore each graduate attribute generated its own shape on the radar plot. The general weighted average for the respective Thomasian Graduate Attribute (THOGA) was given specific ranges of value for verbal interpretation. The graduate attributes and learning outcomes suggest concordance with the pharmacy curriculum. 'Servant-Leader' appeared to receive less relative emphasis at the course level compared to the three other attributes."
The mapping process allowed an evaluation of attributes and learning outcomes. The radar plots provided a visual representation of the data. The respondents' feedback was generally positive. Recommendations are made for the improvement of the pharmacy curriculum.
#ThomasianResearchers