Faculty of Civil Law faculty member and former Court of Appeals Associate Justice Japar B. Dimaampao was named the 191st Supreme Court Justice, in an announcement confirmed by the High Court on September 14, 2021.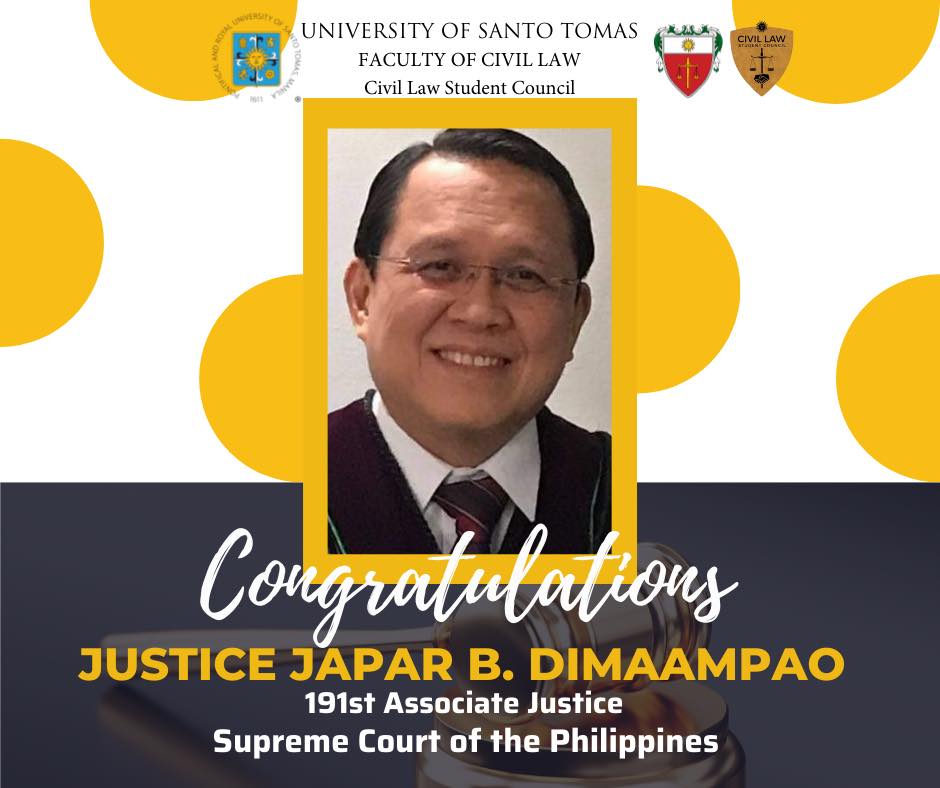 Appointed on July 2, 2021, the Dimaampao will serve until 2033.
A seasoned CA Assoc. Justice and an expert in Sharia and Islamic jurisprudence, Dimaampao teaches Taxation, Mercantile Law, and Commercial Law Review in the University. Moreover, he is the second Muslim jurist and magistrate to join the league of top rank justices in the high court since 1987.
Layout credit: UST Civil Law Student Council