The monthly webinar on Forensic Linguistics organized by the UST Department of English featured detecting plagiarism through the forensic linguistics approach for its February installment. The speaker was Dr. Rui Sousa-Silva from the University of Porto, Portugal, in the webinar held on February 24, 2021, via Zoom and streamed live on Facebook.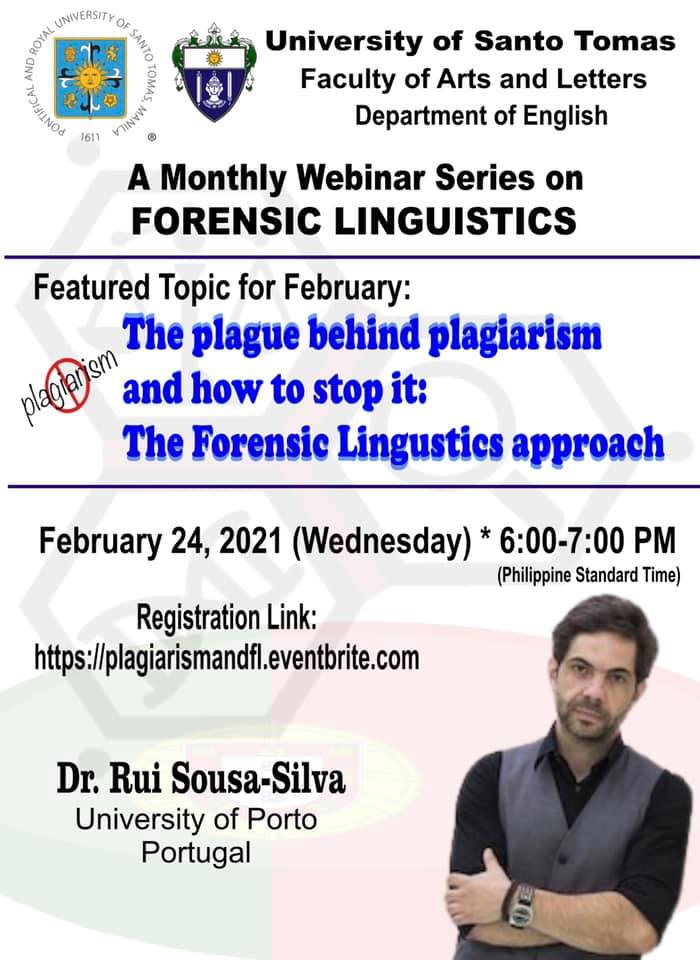 Silva highlighted the role of intentionality in committing plagiarism such that plagiarism may likely occur when more effort is done to manipulate the text through textual changes. He then explained the different plagiarism strategies, namely, verbatim copying, copying with alterations, plagiarism and translation, and translingual plagiarism.
 Silva stressed the importance of linguistic evidence in detecting plagiarism even with the use of different plagiarism software.
The event, attended by more than 500 participants from 24 countries, was moderated by UST Department of English Chair Dr. Rachelle B. Lintao.