Department of Athletics provides the sports development program of varsity student athletes. Its primary obligation is to offer a balanced program for both academic and athletic activities. It assists in producing a well rounded and world-class athlete equipped for representing in national and international competitions. Through practices, training, and competitions, the department strives to instill the Thomasian core values.
Level I Accreditation
Vision
Mindful of the centuries-old tradition of excellence of the university, the Department of Athletics of the Institute of Physical Education and Athletics envisions itself to become a leading institution for sports performance and skill development in the Philippines and the Southeast Asian region.
Mission
One with the University's mission of pursuing the truth, guided by reason and illumined by faith, the Department of Athletics of the Institute of Physical Education and Athletics commits to create a balanced athlete development program that reflects and promotes a Christian vision of sports and develops student-athletes who are capable of excelling in national and international competitions and in their chosen professions.
Performing Teams / Organizations
Athletics Men and Women
Baseball Men
Badminton Men and Women
Beach Volleyball Men and Women
Basketball Men and Women
Chess Men and Women
Fencing Men and Women
Football Men and Women
Judo Men and Women
Lawn Tennis Men and Women
Softball Women
Table Tennis Men and Women
Swimming Men and Women
Taekwondo Men and Women
Taekwondo (Poomsae) Men and Women
Athletics Boys and Girls
Baseball Boys
Beach Volleyball Boys and Girls
Basketball Boys and Girls
Chess Boys and Girls
Fencing Boys and Girls
Football Boys
Judo Boys and Girls
Table Tennis Boys and Girls
Swimming boys and Girls
Taekwondo Boys
Taekwondo (Poomsae) Boys and Girls
Volleyball Boys and Girls
Performing Teams / Organizations
Salinggawi Dance Troupe
Salinggawi – Cheer
Yellow Jackets/ Drum Line
Sinag Ballroom Dance Company
Administrators and Faculty Members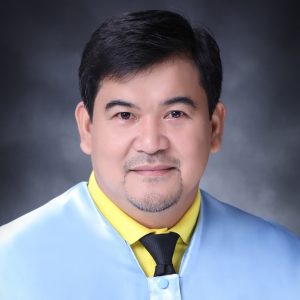 Asst. Prof. Rodrigo Sambuang, Jr., LPT, MAEd
Moderator
© Copyright 2020 . UNIVERSITY OF SANTO TOMAS. All Rights reserved.
Powered by: UST COMMUNICATIONS BUREAU