Prof. Allan B. de Guzman, Ph.D. was recognized as the Top Thomasian Scientist, 63rd in the Philippines, based on the Alper-Doger (AD) Scientific Index 2023. A total of 159 Thomasian Scientists were included in the index.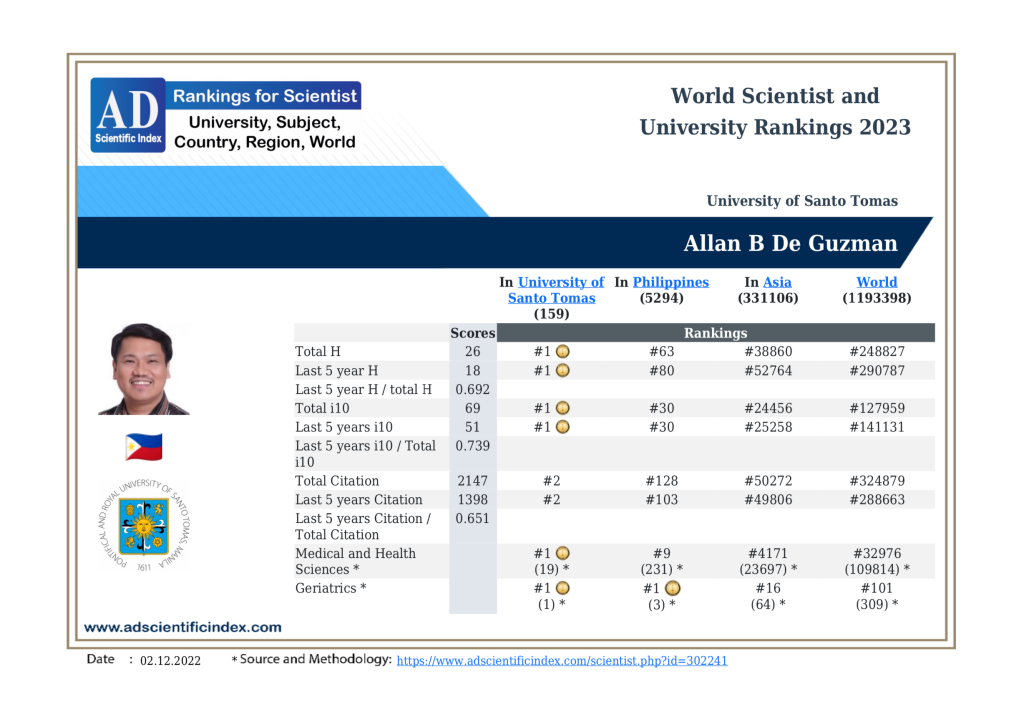 The scientific index, according to its website, is a "ranking and analysis system based on the scientific performances and the added value of the scientific productivity of individual scientists." Prof. Dr. Murat Alper, M.D. and Assoc. Prof. Dr. Cihan Doger, M.D. developed the index where they used the total and last six (6) years' values of the i10 index, h-index, and citation scores in Google Scholar.
de Guzman's research specialization includes Gerontology, Teacher Education, Leadership Studies, Curriculum and Instruction, and Quality Assurance in Tourism and Hospitality.