Representatives from the College of Tourism and Hospitality Management under the Hospitality Management – Culinary Entrepreneurship Program won 1st and 2nd Place for Best Paper – Student Category during the KAIN Conference 2023 held last April 04, 2023 (Tuesday) at Jose Rizal University, Mandaluyong City.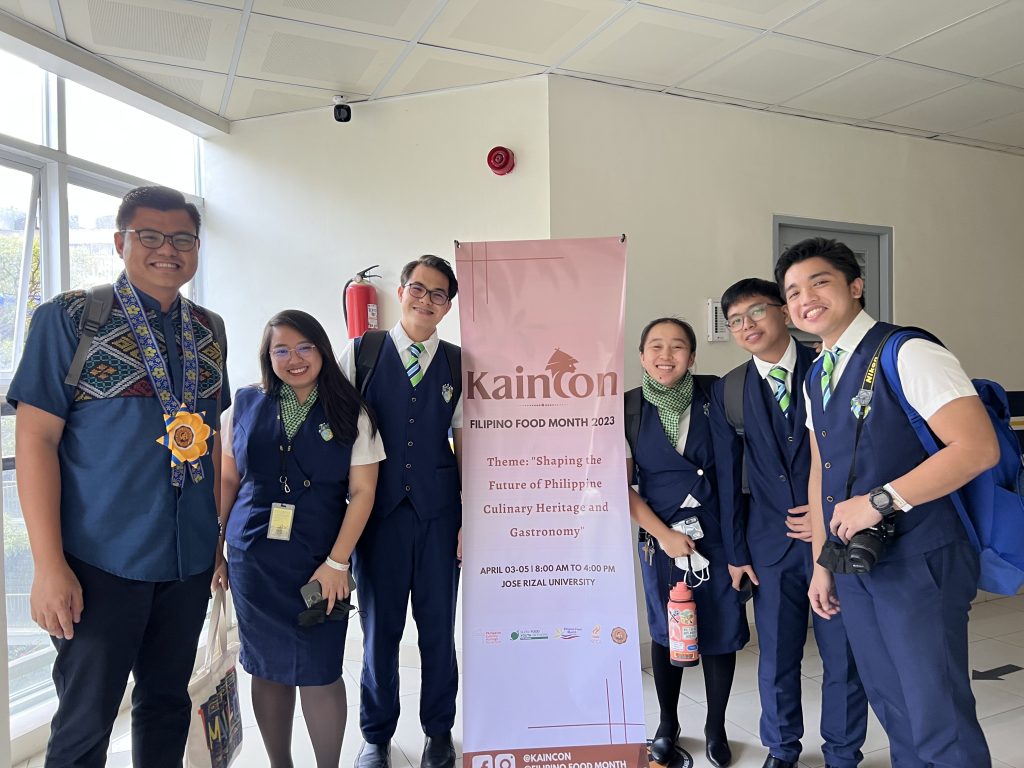 Karen Grace V. Aster, Jaime Ramir B. Castillo, Shekaina R. Cheng, John Paulo L. Trillana, and Ysabella Marie B. Varlez won 1st place for the research titled, "Sawsawan: Explicating the Culinary Heritage Significance of Philippine Condiments using Bibliometrics (1972 – 2018)." The paper discusses the potential of the diversityof Filipino sawsawan to be a popular international concept.
Dylan M. Cariño, Victor Ian P. Cera, Ma. Sophia J. Medina, Louise Orlane R. Reyes, Arrian Karl A. Zaldivar, and Thomas Dominic M. Zambrano won 2nd Place for the research titled, "Amputi Balitok (White Gold): Explicating the Culinary Significance and Safeguarding Dimensions of Puto Calasiao in Pangasinan, Philippines." The research was in partnership with the Municipal Government of Calasiao, Pangasinan. It was co-authored by Ms. Tammy Marie C. Fernandez (Municipal Tourism Officer) and Mr. Gerald L. Quinit (Municipal Agriculturist). The researchers highlighted the cultural and history attached to puto calasiao and the efforts of the Calasiaoeños to preserve such tradition.
KAIN Conference, in its third year, aims to play a major role in achieving sustainable development goals by promoting agricultural development, food security, nutrition, sustainable food production, and the conservation of biodiversity—a thrust they share with the education campaign of the Filipino Food Month National Celebration. The event was organized by the Slow Food Youth Movement Network Philippines, Philippine Culinary Heritage Movement, the National Commission for Culture and the Arts, and Jose Rizal University.
Both research teams were mentored by Mr. Jame Monren T. Mercado from the Department of Tourism Management who also co-authored the winning research papers.