The College of Tourism and Hospitality Management, through the UST Sentro Tourismo Extension Services Hub, conducted a seminar-workshop with Radenta Technologies Incorporated on Customer Service in the Hospitality Industry. It was held on June 5 and 6, 2023, at the Main Office of Radenta Technologies in Mandaluyong City. It was moderated by the Sentro Turismo Committee headed by Mr. Alec P. Bagcus (Academic Staff Associate for External Affairs), Ms. Lizette A. Vicente-Villaflor (Academic Staff Associate for Internal Affairs), and Mr. Elijah J. Coronado (Academic Staff Associate for Events).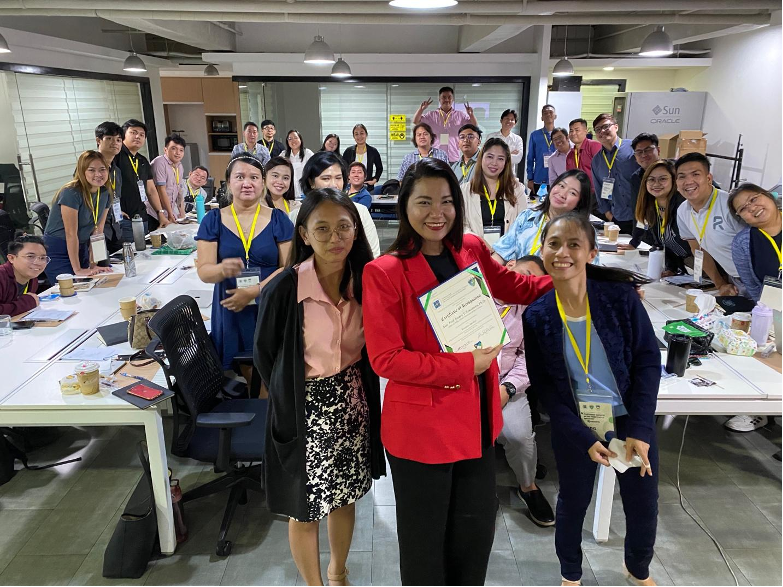 The seminar-workshop is designed to develop quality standards for good customer relationships between service providers and its guests. Its primary goal is to provide technical and developmental skills in establishing globally competitive frontliners.
The lectures were conducted by academic staff of CTHM. Asst. Prof. Joreen T. Rocamora, Ph.D., the Director of the UST Office of Public Affairs, gave a lecture on "Designing Effective Techniques in Customer Service and Illustrating the Significance of Applied Communication Theories."
Asst. Prof. Maria Concepcion A. Ang from the CTHM Department of Tourism Management, focused on "Displaying Effective Tools in Customer Relationship."
The CTHM Assistant Dean Assoc. Prof. Evangeline E. Timbang, Ph.D., also served as a trainer and she lectured on "Designing Effective Techniques in Customer Handling Management and the Value of Tourism and Customer Service."
During the Closing Ceremony, Mr. Randall R. Lozano, the President of Radenta Technologies, Inc., highlighted the need of Information Technology (IT) experts of the company to develop their soft skills in communication and hospitality.
UST Sentro Turismo through its Extension Services Hub engages in formal and informal education by offering graduate certificate workshops, training sessions, and seminars for clientele in the tourism, hospitality and allied industries.