Three students in their fifth year under the Physical Therapy program of the College of Rehabilitation Sciences were sent as representatives to St. Louis College (SLC) in Bangkok, Thailand, to participate in the Global Internship Experience Program (GIE).

The delegation, led by faculty member Ms. Jordan Barbra Nava, included students Arran Enriquez, Eileen Dianne Espiritu, and Bianca Maurice Go. The delegation was met by St. Louis College President Prof. Emeritus Chitr Sitthiamorn, Vice President Sr. Margarita Kitcharoen, and school administrator Assoc. Prof. Oraphun Lueboonthavatchai as well as members of the Faculty of Physical Therapy headed by Asst. Prof. Pakavalee Poomsu-tat.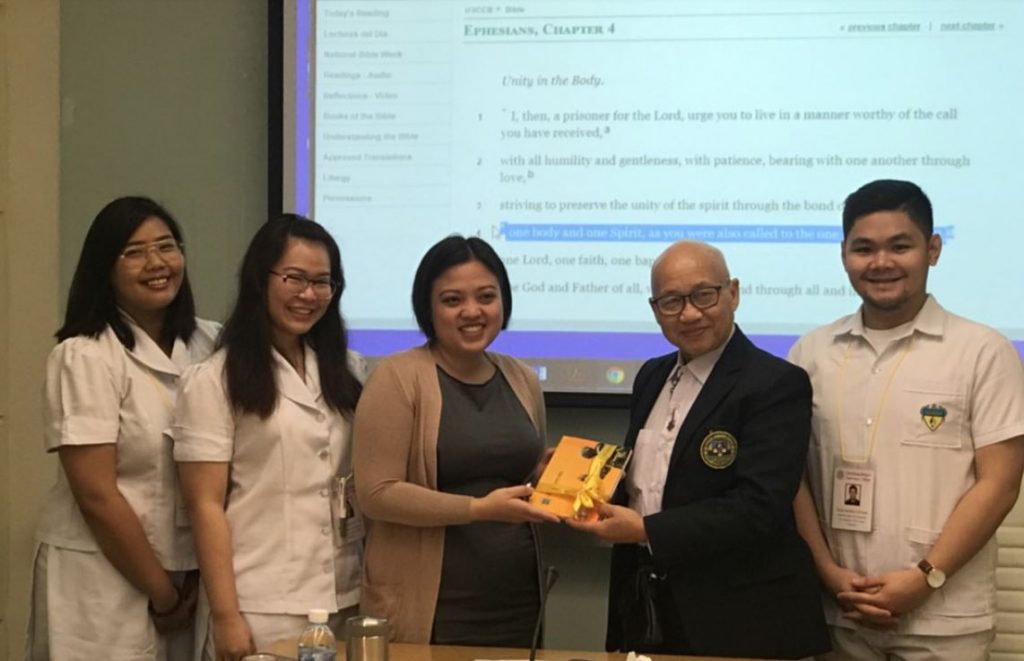 Prof. Emeritus Sitthiamorn envisions the partnership between UST and SLC as a preliminary step towards a unified ASEAN, in which knowledge and practices are shared freely. He hopes that SLC and UST together can heed their calling to serve the people, following Ephesians 4:4 — "There is one body and one Spirit—just as you were called to the one hope that belongs
to your call" — in which "the [human] body is treated as a whole, and [the physical therapists] providing hope to not only to their clients and patients, but also to their colleagues in the profession.
They observed the similarities and differences of physical therapy practices in the Philippines and Thailand, which include both clinical and community settings. Nava delivered a lecture about health behavior modification in the context of health promotion to physical therapy students of SLC.