Last July 21-22, 2015 (Tuesday-Wednesday), the Central Crisis Management Committee chaired by the Vice-Rector for Finance Fr. Manuel F. Roux, O.P. organized the two-day Crisis Management and Disaster Response workshop at the Blessed Buenaventura Garcia Paredes, O.P. Building.
Dr. Renato U. Solidum, Jr., Director of the Philippine Institute of Volcanology and Seismology (PHIVOLCS) talked about "The Valley Fault System and Earthquake Preparedness," explaining the context behind the preparations for the "Big One" earthquake.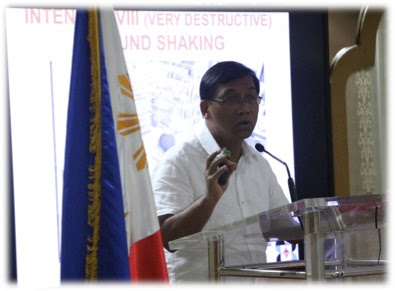 Providing the audience with the practical tips and procedures on emergency response was Mr. Martin Aguda, Jr., a security and crowd management expert. He stressed the need for vigilance, preparedness and efficiency in managing the crowds—Thomasians and non-Thomasians alike—who are expected to seek refuge in the University's open spaces should the earthquake strike.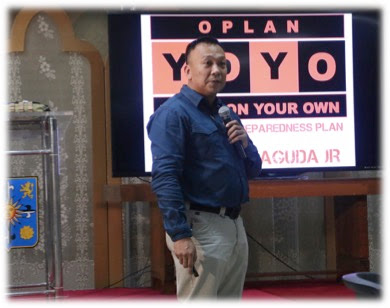 Finally, Mr. Henry Theodoro Hernia, CSP talked about how to formulate the "Business Continuity Plan" (BCP), which looks into how the University will recover and eventually resume operations after the disaster.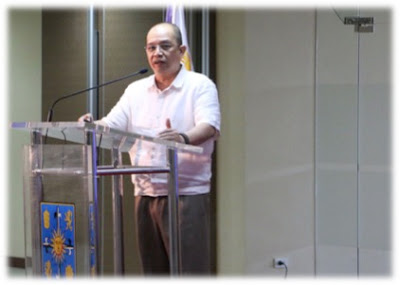 The BCP was the focus of the workshops held during the second day, as the different officials of the crisis management teams converged by cluster to determine the threats to their own localities as well as how to mitigate the expected detrimental impacts that the disaster will cause.
In his closing remarks, Fr. Roux thanked the attendees for their inputs, which will be used by the Central Committee as guides on how to be better equipped for disasters. He likewise stressed that "crisis management is not just the concern of one person; it is the concern of everybody."