Fourteen faculty members from different academic departments in the University have successfully completed an intensive training on translation held for ten consecutive Saturdays from 22 September to 1 December 2018 at the Lourdes J. Custodio ICD Room, Albertus Magnus Building, UST. National Artist for Literature Virgilio S. Almario, chair of the National Commission for Culture and the Arts (NCCA) and the Komisyon sa Wikang Filipino (KWF) co-
facilitated the training, together with National Committee on Language and Translation of the NCCA Chair Dr. Michael M. Coroza.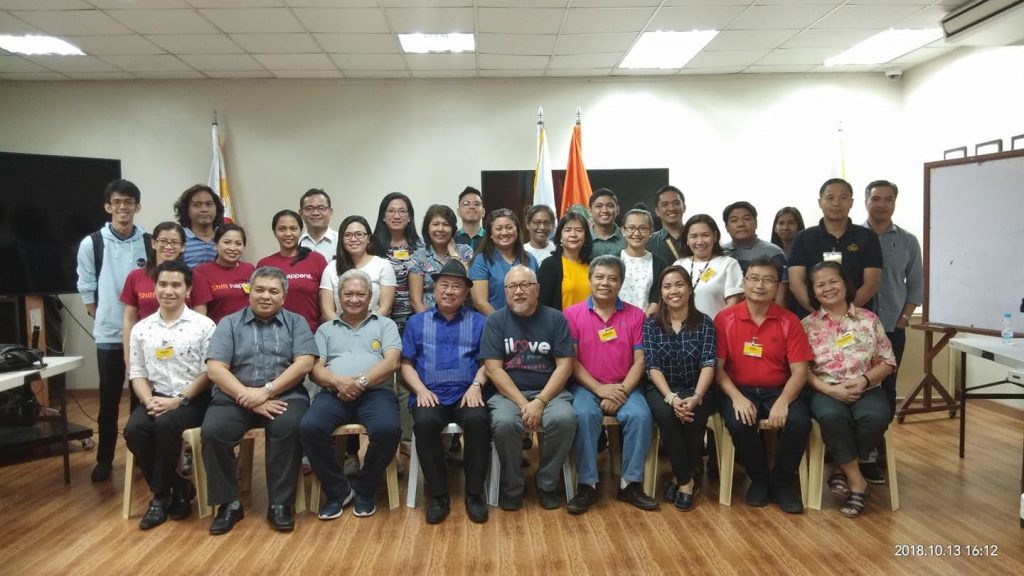 The training was funded by the Komisyon sa Wikang Filipino. Coroza is also a professor of the Ateneo de Manila University and the UST Graduate School.
The successful fellows of the intensive training on translation were: Assoc. Prof. Jovito V. Cariño, Ph.D., and Prof. Franz Giuseppe F. Cortez, Ph.D. of the Department of Philosophy; Asst. Prof. Evalyn B. Abiog, PhD, Assoc. Prof. Rosalyn G. Mirasol, Ph.D. and Asst. Prof. Raquel R. Jimenez of the Department of English; Asst. Prof. Amur M. Asuncion, Ed.D, Asst. Prof. Elenita C. Mendoza, Mr. Alvin Ringgo C. Reyes, and Asst. Prof. Ma. Lanie V. Vergara of the Department of Filipino; Prof. Felicidad Galang-Pereña, Ed.D., and Assoc. Prof. Luciana L. Urquiola, Ph.D. of the Department of Literature and the Humanities; and Prof. Joan Christi S. Trocio-Bagaipo, Ph.D., Mr. Christopher E. Esparagoza, and Asst. Prof. Chito M. Sawit, Ph.D., of the Institute of Religion.
The intensive training on translation is a capacity-building effort of the Department of Filipino for the planned Sentro sa Salin, an office that will lead all translation undertakings in the University. According to Department of Filipino Chair Alvin Ringgo Reyes, the pool of translators of the Sentro shall come from the fellows of the training. They shall be assigned translation works within and outside the University based on their expertise to make knowledge in various fields more accessible to a wider Filipino audience, to translate indigenous knowledge for the benefit of foreign consumers, and to contribute to the intellectualization of the Filipino language.