On March 3, 2023, the College of Commerce and Business Administration conducted its Curriculum Summit to bring in the industry's perspective and ensure that the courses offered by the College are aligned with the demands and practices of relevant sectors in order to produce industry-proficient graduates. The summit restructured courses related to the following sectors: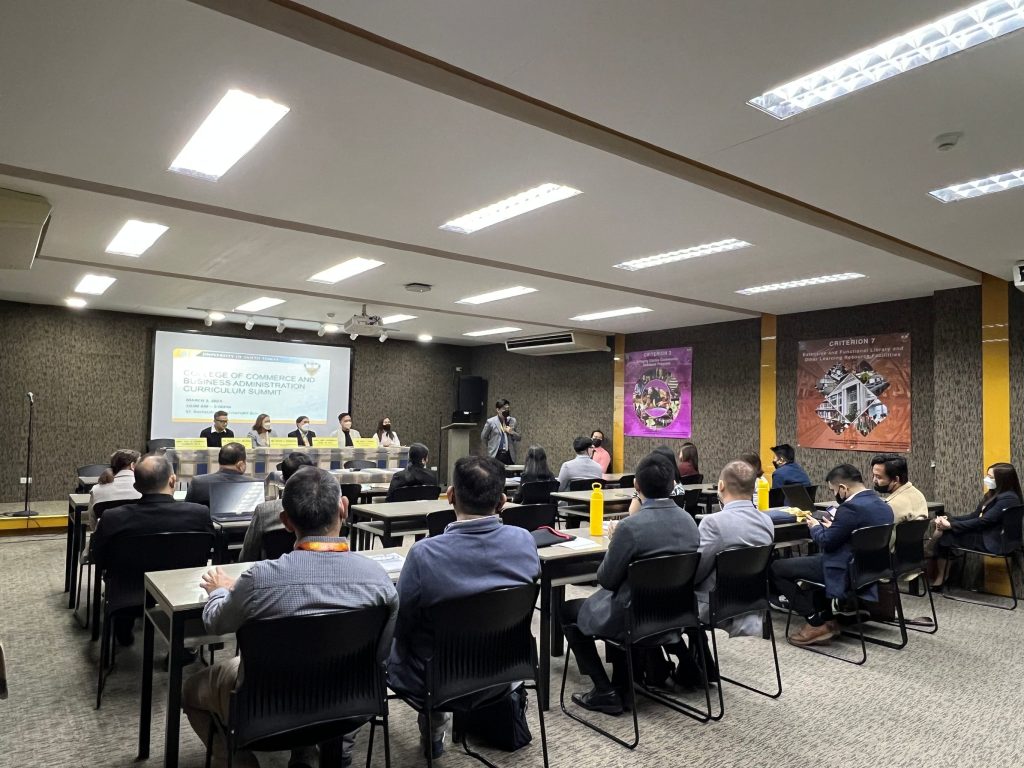 Under Marketing Management and Entrepreneurship:
a. Distribution, Logistics, and Supply Chain
b. Procurement Governance
c. Key Accounts Management
d. Export Management
e. Sales Management
f. Customer Experience Management
Under Human Resource Management:
a. HR Planning
b. Recruitment, Selection, & Retention
c. HR Information Systems
Under Financial Management:
a. Trust and Treasury
b. Business Development
Among the invited course plan validators are the following key industry personalities:
GT CAPITAL PARTY
MS. SUSAN E. CORNELIO
Vice President, Human Resources and Administration Department
GT CAPITAL HOLDINGS, INC.
Charlene Q. Cobarrubias – Talent Management Head
Patrick Louis Bien T. Regondola – Compensation and Recruitment Head
Judith A. Legaspi – Employee Benefits and General Services Head
Madel Garcia – Isip – Talent Acquisitions Head
JG SUMMIT PARTY
Mr. Ariel F. Faraon
Head of Procurement Governance
JG Summit Holdings, Inc.
Mr. Nestor Ian F. Fieldan
Procurement Strategy Manager
JG Summit Holdings, Inc.
FIRST METRO SECURITIES BROKERAGE CORP
Mr. Andro Leo I. Beltran
Assistant Vice President, Head of Business Development and
Market Education
First Metro Securities Brokerage Corporation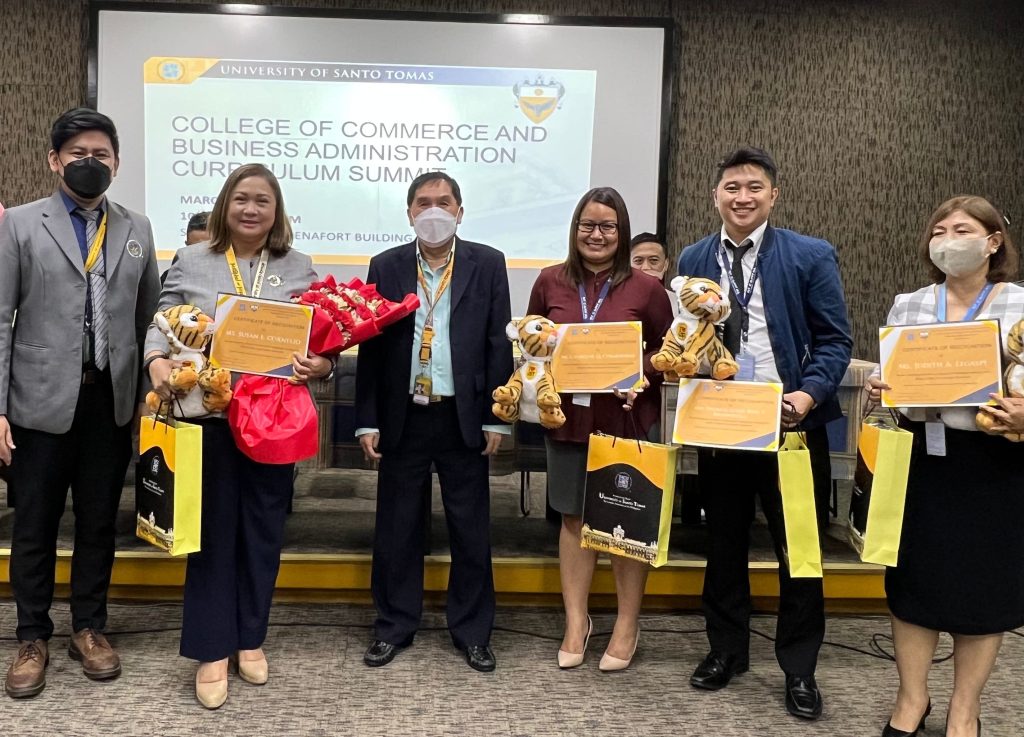 The College's programs are enjoy many laurels, making it one of the industry's business school of choice, with its graduates now employed and/or leading various industries and corporations. Its Marketing Management Program as a Two-Time Marketing School of the Year of the Philippine Marketing Association. Its Financial Management is a CFA-aligned program. Its Human Resource Management is a partner of the Human Resource Educators Association of the Philippines, and its Entrepreneurship Program is the first PACUCOA Level 3 accredited program of NCR.
Dean Assoc. Prof. Leonardo M. Canoy Jr. PhD., Assistant Dean Al Faithrich Navarrete PhD., College Secretary Francis Lawrence B. De Jesus, PhD, and Instructors Michelle Avila, Joseph Peter Marquez served as the Industry Validation Committee of the College, while the various Department Chairs and Course Leads led the presentation of the course plans for validation.