Dr. Catherine Crowley visited the Department of Speech-Language Pathology (SLP) of the College of Rehabilitation Sciences last March 8, 2017 (Wednesday). Dr. Crowley, who belongs to the Teachers College of Columbia University – New York, United States of America, met with Prof. Cheryl R. Peralta, DrPH (Dean), Assoc. Prof. Anne Marie C. Aseron, MSPT (Assistant Dean), Asst. Prof. Ma. Georgina D. Mojica, MHPEd (SLP Chair), and SLP faculty members, to explore possible areas of collaboration in the research and practice of Cleft Lip and Palate Rehabilitation. Aside from the faculty meet, she also did a lecture and a small group discussion for third year SLP students.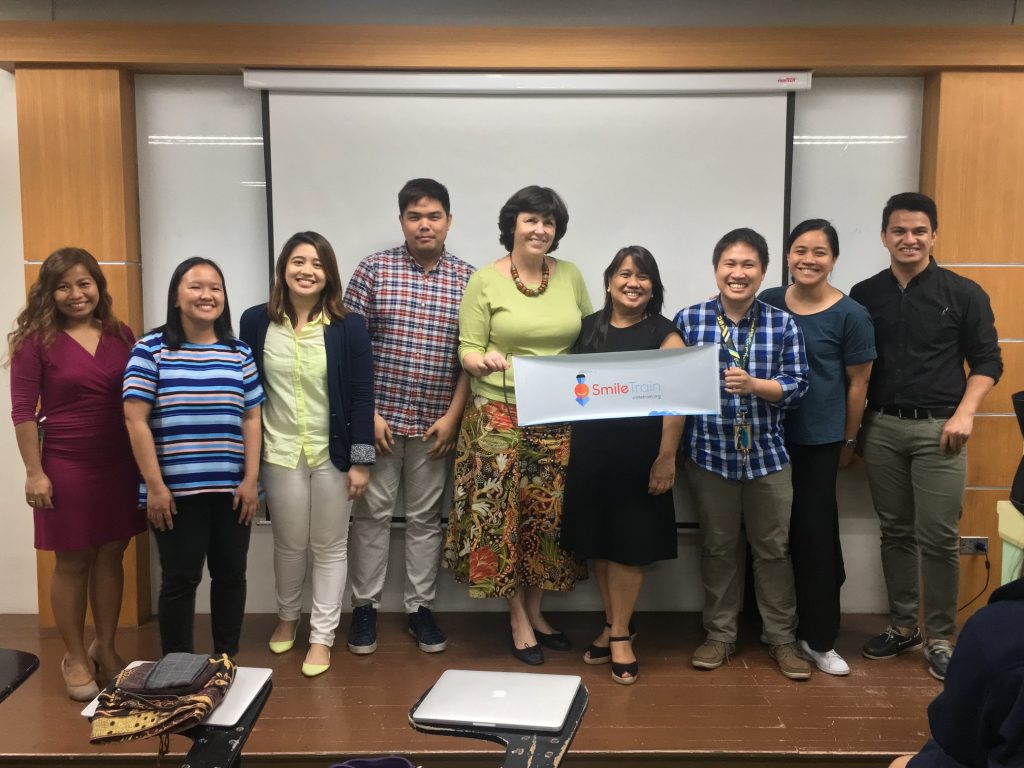 Prof. Catherine Crowley, J.D. PhD is an experienced speech pathologist and professor. Dr. Crowley is also the Director of the Bilingual Extension Institute at Columbia University. She developed the Cleft Palate Speech Training Project, which provides workshops for parents and colleagues who work with children with repaired cleft palates. She likewise developed videos in Spanish and English for parents and professionals on strategies to address cleft palate speech. In addition, she and her graduate students have created a series of children's books in Spanish and Mandarin that are distributed freely to provide parents and professionals with engaging therapy materials to address specific consonant sounds most affected by cleft palate. She has published numerous studies in the areas of cleft palate habilitation, bilingual issues and education.
Dr. Crowley's visit to the University of Santo Tomas was made possible by Smile Train – an international organization dedicated to providing a comprehensive cleft care program for individuals with cleft lip and palate and other craniofacial abnormalities. The UST Hospital is one of the partners of Smile Train, and free reconstructive surgery for patients with cleft lip and palate are done in USTH. Smile Train was represented by Ms. Kimmy Flaviano, the Country Manager of Smile Train in the Philippines.