The Local Government of Pantabangan, Nueva Ecija partnered with the University of Santo Tomas Graduate School – Center for Conservation of Cultural Property and Environment in the Tropics (UST GS CCCPET) in a town-wide Cultural Heritage Mapping Project aimed at documenting the natural and cultural heritage resources of the 14 municipal barangays.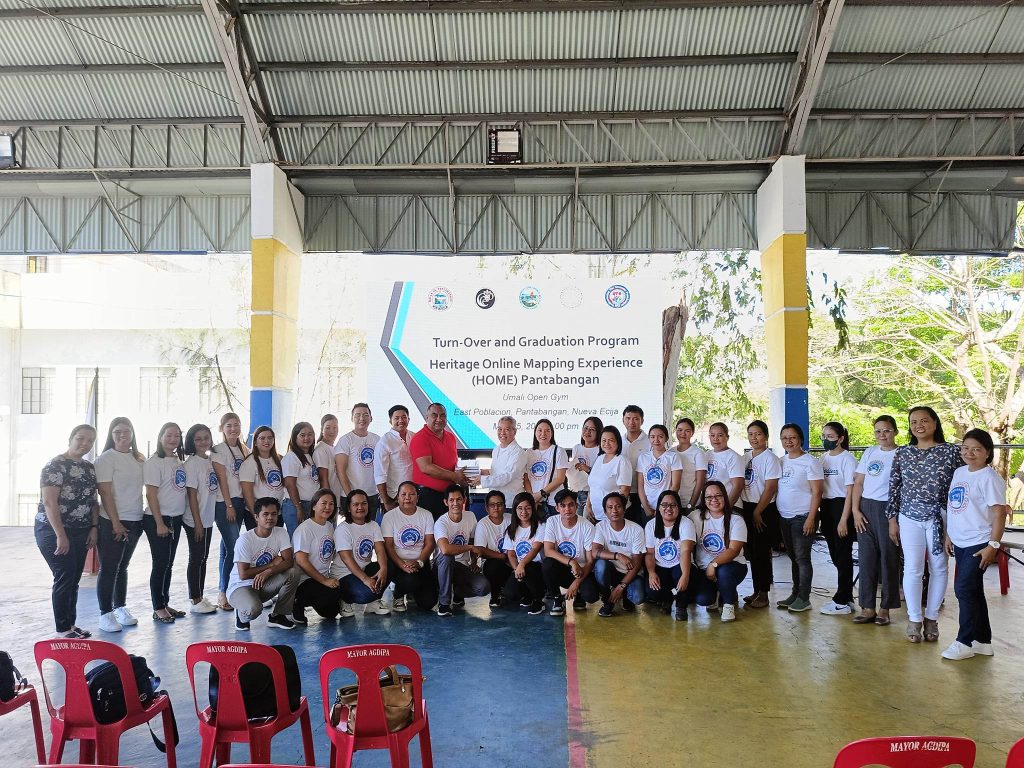 On May 5, 2023, CCCPET Director Assoc. Prof. Eric B. Zerrudo, Ph.D., led the turn-over and graduation ceremony of the Heritage Online Mapping Experience (HOME) of Pantabangan at the Umali Hall in the Pantabangan Municipal Grounds. Mayor Roberto Agdippa, assisted by Tourism Officer Emisonia Gante, received the hard copies and soft copies of the cultural heritage mapping resource.
The ceremony was also attended by the teachers-cultural heritage mappers of the Department of Pantabangan District led by Dr. Eleonor A. Manibog, who also accepted the copy of the cultural heritage mapping outputs for DepEd.
Mayor Roberto Agdippa of Pantabangan, an advocate of culture-based governance, initiated the cultural heritage mapping project two years ago. The data gathered is intended to serve as the baseline reference for meaningful programs and projects on environment, tourism, and education.
At the activity commencement in October 2021, Zerrudo trained 50 cultural mappers composed of public-school teachers to document the natural, built, movable and intangible heritage of their assigned barangay. Despite the difficulties and delays brought by the COVID-19 pandemic during its implementation, the project saw completion.