The University of Santo Tomas Graduate School Center for Conservation of Cultural Property and Environment in the Tropics (USTGS-CCCPET), in collaboration with the National Commission for Culture and the Arts Philippine Cultural Education Program (NCCA-PCEP), Provincial Government of Samar and City Government of Calbayog, held the National Training on Culture-based Governance in Calbayog City Convention Center, Samar on November 16-18, 2022.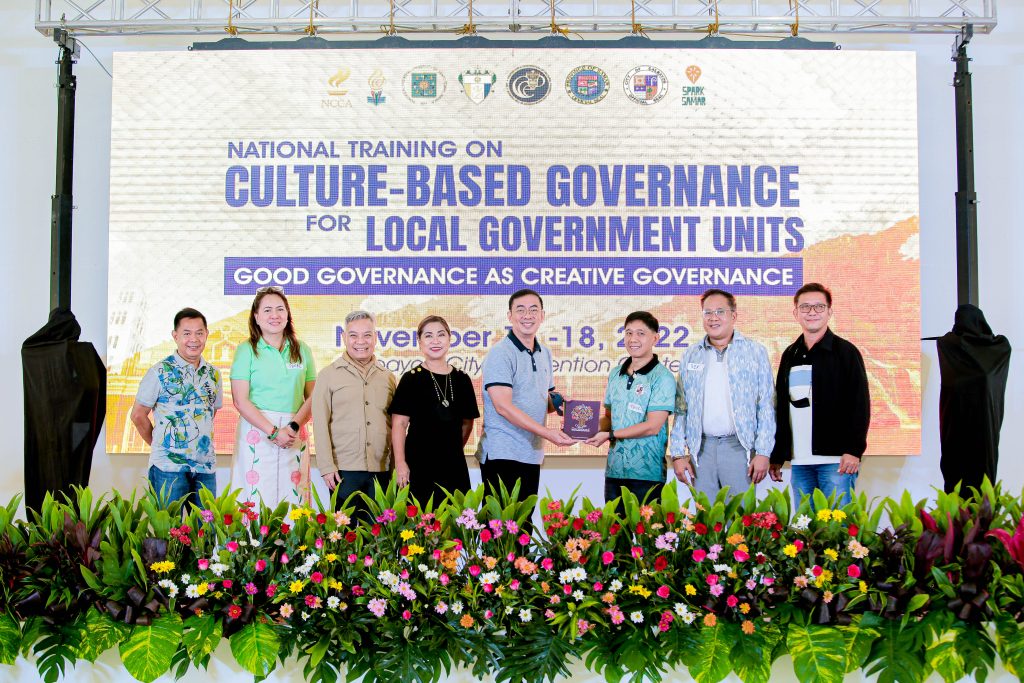 During the training, two major cultural frameworks were introduced by Dr. Eric B. Zerrudo, CCCPET Director and training facilitator. The first lecture focused on the design and dignification of creative industries, well aligned with this year's theme "Creative Governance is Good Governance". The second lecture delved into cultural development planning, a forward-looking activity that defines culture and its context to impact on sustainable development.
The training also featured select case studies of different Local Government Units' (LGUs) best practices on culture-based governance. These were demonstrated in Iloilo City Creative Governance presented by Ms. Junel Ann Divinagracia, Iloilo City Tourism Officer and Association of Tourism Officers of the Philippine incoming President; in Biñan City's Cultural Program delivered by Dr. Bryan Jason Borja, Biñan City Tourism and Cultural Affairs Officer; and in Echague's Municipality Cultural Development Program by Mr. Louie Simbe, Municipal Tourism Officer.
The experiences of the World Heritage City of Vigan, forerunner of culture-based governance in the country, was also shared by its former Mayor Eva Marie S. Medina. The highlight of the training was the Spark Culture presentation of Samar Province's Governor Sharee Ann Tan. She sincerely narrated how her administration endeavored to change the negative image of Samar Province to address the problems on insurgency, disaster, and poverty. As a highpoint, she impressed the importance of conducting cultural mapping program, to move forward and to know how to deal these problems in a culturally sensitive governance landscape. Both the cultural mapping programs of the Heritage City of Vigan and the Province of Samar were conducted by USTGS-CCCPET.
The face-to-face training gathered around 200 participants from the academe, local officials, tourism and cultural officers, artists club and organizations from different parts of the country.