The cultural heritage mapping project of the municipality of San Nicolas, Ilocos Norte was initiated by the Department of Tourism – Region 1, Municipal Government of San Nicolas, Department of Education – Region 1, and University of Santo Tomas Graduate School – Center for Conservation of Cultural Property and Environment in the Tropics (USTGS-CCCPET).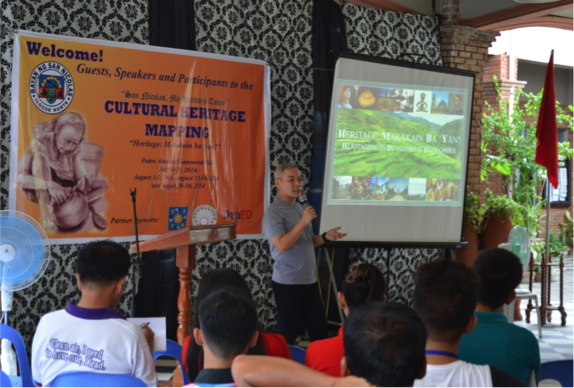 Realizing the value of heritage in development, the Municipal Government of San Nicolas conducted the cultural mapping project to preserve and promote the town's rich cultural heritage.
Less than a hundred public school teachers and municipal employees participated in the activity which produced five volumes of data on mapping the town's built, natural, movable and intangible heritage. CCCPET Director Eric B. Zerrudo, MCH facilitated the workshop.
The data gathered during the cultural mapping activity would be used by the local government to put up a local museum and to develop tourism program and museum for the town.
An offshoot project was the urgent archaeological survey by the National Museum in Brgy. Narebcan regarding an old church ruin and settlement. This collaborative research would enrich the historical interpretation of the town.
The whole project was featured in the Philippine Daily Inquirer on December 15, 2015.