The National Catechetical Study (NCS) 2021 project of the Research Center for Social Sciences and Education (RCSSED) staged a conference on the catechetical ministry, attended by Filipino Catholic bishops.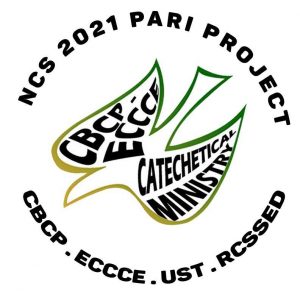 Kwentong-Katekista 10 – Piyesta ng Pananampalataya: Conference on Catechetical Ministry in the Philippines (CCMP) was conducted in celebration of the 2021 National Catechetical Month and of the feast of San Lorenzo Ruiz.
Fr. Ernesto de Leon of the Philippine Bishops' Episcopal Commission on Catechesis and Catholic Education (ECCCE) says these Kwentong Katekista webinars marked the nine-year plan of the Philippine Catholic Church in preparation for the 500th anniversary of Philippine Christianity celebrated in 2021.
In the tenth and final webinar of the series held recently, the NCS project organizers expressed its gratitude to all the catechists, consecrated persons, Catholic educators, and social science researchers who journeyed with the NCS in the last five years, from 2016 to 2021.
The NCS 2021: PARI Project, funded by an anonymous Catholic donor from Europe, looked at the state of catechesis in the country and the conditions of Filipino catechists across Philippine ecclesiastical jurisdictions.
This one-day virtual event was also an opportunity to reflect on the five salient dimensions of the catechetical ministry, namely: catechists, catechetical leaders, catechized, catechetical formation programs, and catechetical human resources.
Each conference segment provided a Regalo ng Pananampalataya wherein the NCS 2021 Research Team gave away physical copies of the Directory for Catechesis and the NCS project's own publications.
The NCS project's publications include: Katekista: Mga Tulang Pananaliksik Hango sa National Catechetical Study (NCS) 2016-2018; Catechetical Modules – Christian Faith: Call, Gift, Mission; and Katesismo kay San Jose: Kabanalang Tinig ng Katahimikan.
One of the highlights of the celebration was the final segment with members of ECCCE, a unit under the Catholic Bishops Conference of the Philippines (CBCP). Here, attending bishops affirmed the work of Filipino catechists and signified their continuous support in the mission of catechesis.
"[A bishop's] example, his word, his assistance, it will really make things as one, it will bind all activities. It will give unity to all the actions and plans, visions and missions of the catechetical ministry. So it the leadership of the bishop is so important because it will be able to ignite and flame the passion of the catechist whom God had already called," said Bishop Jose Elmer Mangalinao, D.D. of the Diocese of Bayombong (Nueva Vizcaya).
The event concluded with a Mass co-celebrated by CBCP-ECCCE Chair Bishop Roberto Mallari, D.D., of the Diocese of San Jose, Nueva Ecija, and Bishop Mangalinao, the latter being the incoming chair of the ECCCE.
"The NCS project is a project of … a community (pamayanan). And we are always in search of simbahan, we have seen that we are the Church–that we are all catechists who give life to our Catholic faith," said UST Sociologist Dr. Clarence Batan, RCSSED's principal investigator for the NCS 2021 project.