Mr. Anthony C. Castro, MA, School Secretary of the Junior High School, presented his research paper entitled "Teachers' Implementation of the New Grade 7 Mathematics Curriculum in Selected Schools: Opportunities for Improvement" in the October 31-November 3, 2019 11th Asian Conference on Education (ACE 2019) in Tokyo, Japan.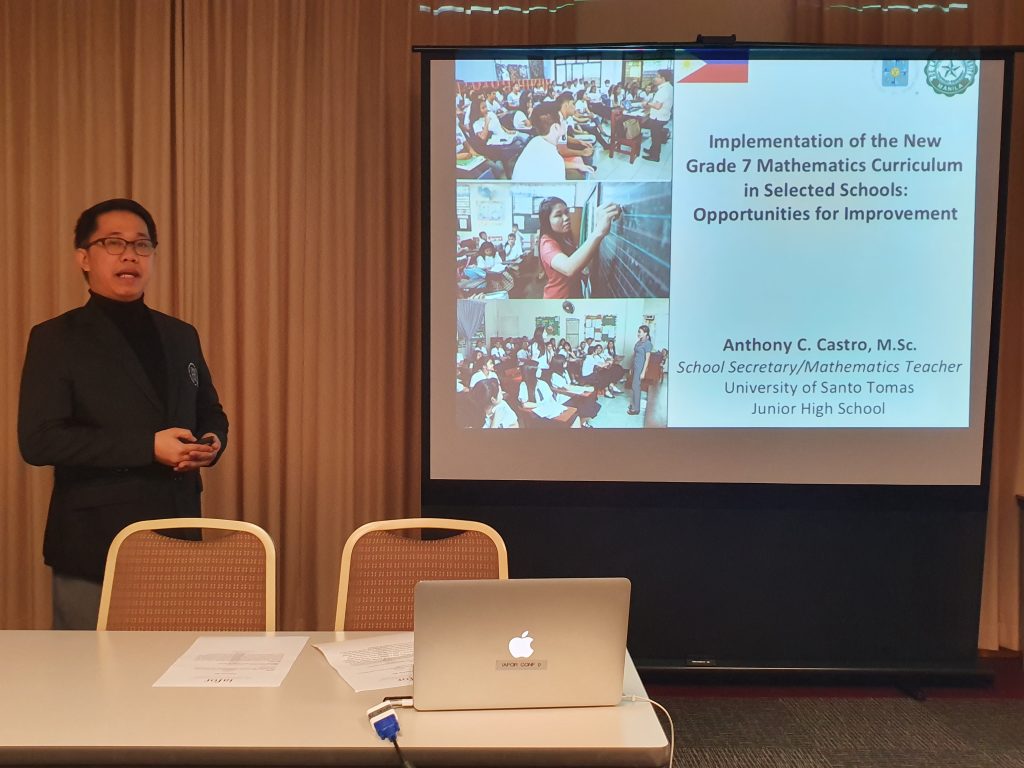 Castro, a Mathematics faculty member, looked into how Grade 7 Mathematics teachers implemented the new Grade 7, K-12-aligned curriculum, as expressed in the Department of Education's Curriculum Guide. Specifically, the paper investigated how the teachers dealt with implementing content coverage, objectives, teaching-learning activities, and assessments, as well as the challenges the said teachers encountered.
The multiple case studies design was used for the Metro Manila private schools under study. Data showed that the minimum standards set by the Department of Education have been met, and that while efforts toward student-centered instruction were seen, only one out of all the observed lessons showed such. Recommendations included intensified teacher-training for better curriculum implementation.
The conference was organized by the International Academic Forum (IAFOR).