Assoc. Prof. Agnes L. Castillo, PhD, RPh of the Department of Pharmacy was awarded with the Best Oral Presentation recognition in the 27th Federation of Asian Pharmaceuticals Associations congress held in the Philippine International Convention Center (PICC) last October 25-27, 2018.
Castillo won the award after presenting the research paper entitled "Alkylated Phenolic Natural Products Validate the Claimed Anti-Cancer and Antioxidative Properties of the Philippine Nutraceutical Plant Syzygium lineatum (DC). Merr & L.M. Perry," which she co-authored with Franklin Ibana, RPh and Prof. Allan Patrick G. Macabeo, Dr. rer. nat. of the Department of Chemistry.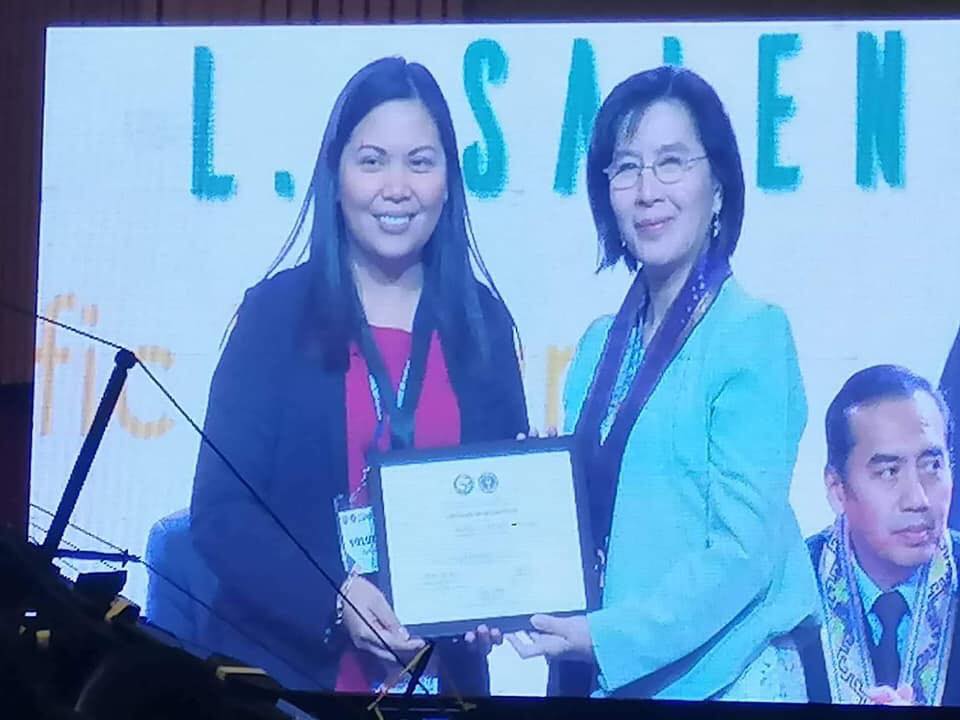 The study investigated the cytotoxic activity of the crude leaf extracts, sub-extracts, derivatives, and isolated compounds of Syzygium lineatum (DC). Merr & L.M. Perry against leukemia (K-562) and cervical cancer (HeLA) cell lines.The research found that Syzygium lineatum leaf extracts and their phenolic derivatives are potential sources of natural products with anti-cancer activity.
#ThomasianExcellence #ThomasianResearchers