University of Santo Tomas Ecclesiastical Faculties mentor Chrisma Bangaoil-Calumpang and Immaculate Heart of Mary Parish Priest Rev. Fr. Joel P. Agad received the first Program of Church Management (PCM) Capstone Project Award from the Markets, Culture and Ethics Research Center of the Pontificia Università della Santa Croce (Pontifical University of the Holy Cross) in Rome.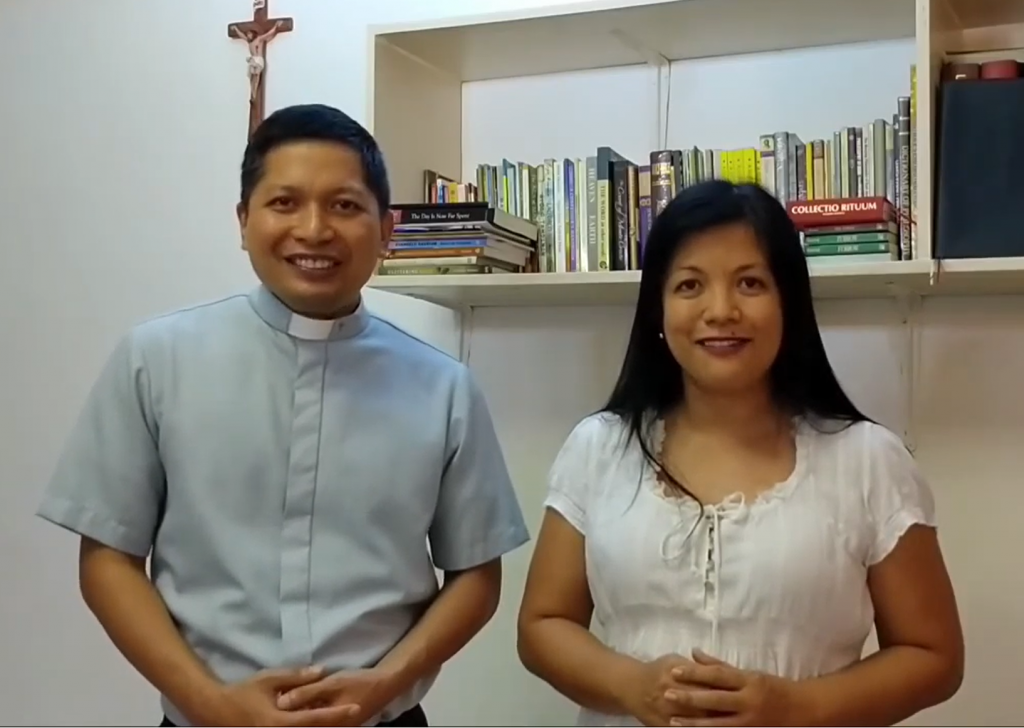 Calumpang and Fr. Agad were recognized for "Love for the Poor," an outreach program they spearheaded which provides catechism, aid, and sacraments to its recipient community. According to the contestants' overview message, it has been ongoing for the last five years at a parochial level and they have reached out to about 1,500 families in the Diocese of Dipolog in Mindanao. Because of its success, they are looking into expanding their operations, to support 24,000 recipients from around 4,000 families.
According to its website, the PCM is a "course of formation for priests, lay persons, and members of religious orders who work for the Church in economic and administrative capacities, where students learn a wide range of management skills that prepare them for using the resources of the Church in accordance with Catholic Social Teachings." The prize for first place is 1000 Euros to help fund the project.
In a video message, Fr. Agad and Calumpang said, "Our hearts are full with joy and gratitude. Thank you for choosing our capstone project. You inspired us to continue our mission works, to reach out to more people, and to evangelize and transform lives."
The Capstone Projects were evaluated by a panel of judges that included PCM organizers and teachers, Catholic entrepreneurs, managers, investors, and members of the International Business Leaders Advisory Council (IBLAC).
Calumpang, a lay missionary who is pursuing a Licentiate in Canon Law at the University, currently teaches at the Faculty of Philosophy and the Faculty of Arts and Letters.