UST Senior High School Assistant Principal for Student Formation Asst. Prof. Mary Erika N. Bolaños, Ph.D., delivered the Keynote Speech on the third day of the Global Colloquium of the Order of Preachers on the theme 'The Way of the Dominican Preacher: Go and Do Likewise.' It was held at St. Louis, Missouri, USA from October 10 to October 14, 2016.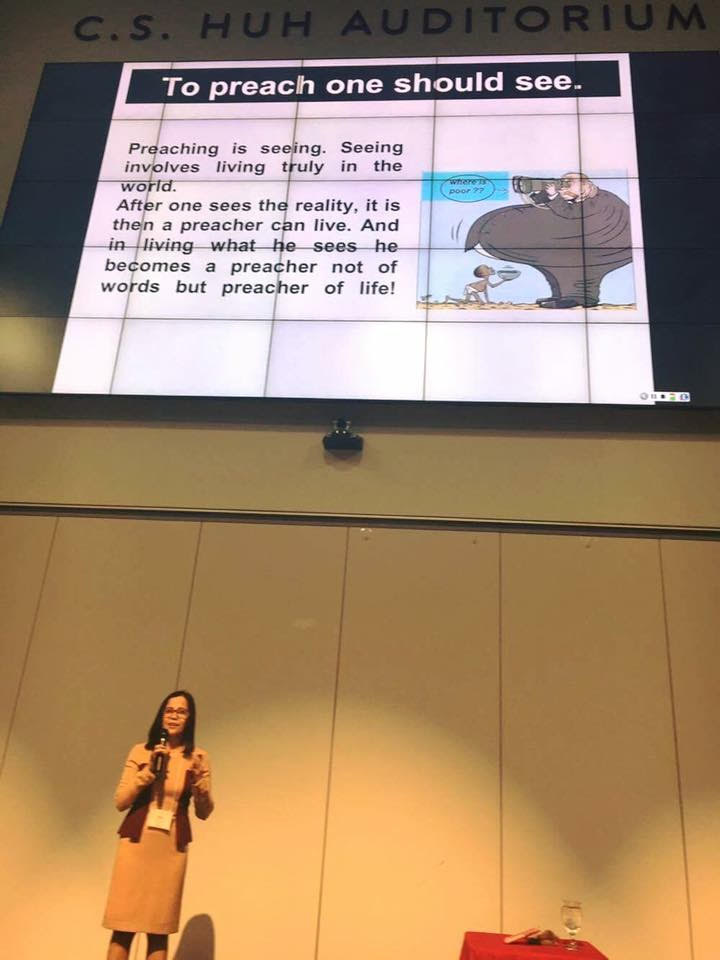 The Global Colloquium was a collaboration of the Aquinas Institute of Theology with the Dominicans in Institute for Pastoral Homiletics in Germany and the Institute for Preaching in the Philippines. Sixty participants from various countries participated in the 800th year celebration of the establishment of the Ordo Praedicatorium (Order of Preachers). The Filipino delegates included Colegio de San Juan de Letran Manila Rector Fr. Clarence Victor Marquez, OP, Bolaños, and Ms. Carla Omania who was moderator for the third day. Bolaños and Omania are both lay preachers from the Institute of Preaching, Philippine Dominican Center of Institutional Studies.
Bolaños' presentation, titled 'Preaching Mission of a Dominican Lay Woman: A Personal Profession of Faith Life,' reflected the goals of the colloquium – to forge an international community in promoting preaching in the Roman Catholic Church.