On September 10, 2020, Assoc. Prof. Alejandro S. Bernardo, PhD of the Department of English presented the Philippine experience of applied linguistics and English language teaching (ELT), in preparation for a post-pandemic era.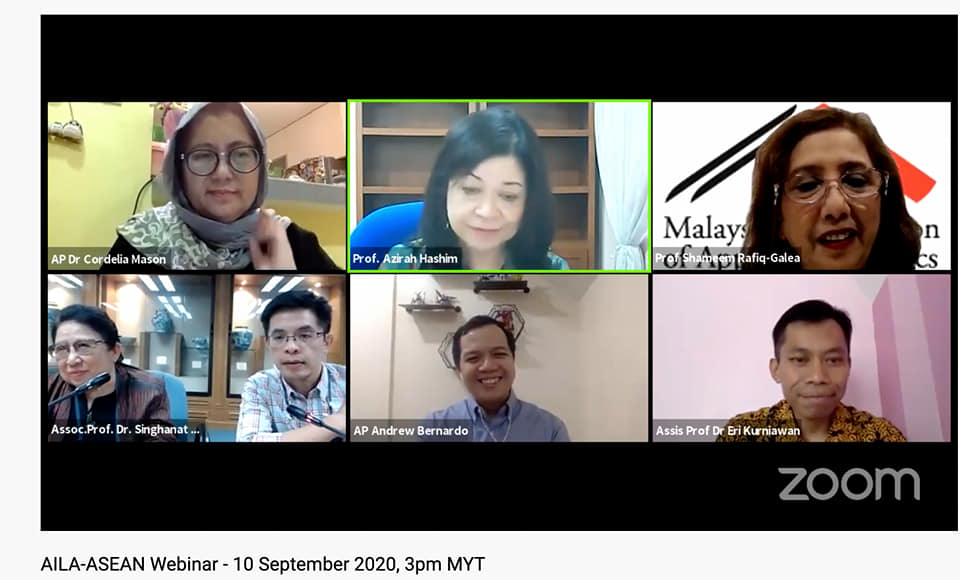 Using the history of Philippines Applied Linguistics and ELT Research in the 20th century as his backdrop, Bernardo cited noted linguists who have contributed immensely to the field. Pointing to bright prospects for sustained research interest in the field, Bernardo underscored that even before the Second World War, there were already researches being done, with the context of the decade influencing what studies investigated.
Bernardo also highlighted the research area of Philippine languages, many of which remain undocumented, with language researchers' works usually focused on "language documentation and revitalization." The first twenty years of the new millennium particularly saw a surge in Applied Linguistics research, with emphasis on World Englishes and Philippine English. In the last five years, forensic linguistics also became an area of research in the country.
With the strict limitations on movement and physical contact brought about by COVID-19, Bernardo opined that "research…about brick and mortar teaching and learning education would likely be set aside, at least temporarily," to be replaced by language phenomena found online and those that are relevant to the COVID-19. Thus, for the post-pandemic era, Bernardo outlined several areas of study that will analyze how the world experienced and coped with COVID-19 from the perspective of applied linguistics. Among his suggested research areas are "The Language of Pandemic," "COVID-19 Product Warnings," "Racism and Discrimination" during the pandemic, as well as "Multilingual Standards in Public Health and Medical Research." Meanwhile, for ELT, Bernardo suggested researches on "Digital Literacy," "Distance Language Education," "Emergency Remote Language Learning," and "Course Persistence in Online Language Classes," among others.
Moving forward, Bernardo, the incumbent President of the Linguistic Society of the Philippines, stressed the importance of "theorizing about developing pandemic-resistant language teaching," as manifested in how language instruction continued despite the global pandemic. Bernardo also invited language educators to consider how ELT can thrive when made to switch from online to offline and vice versa should a public health concern such as a pandemic strike again. To realize this, Bernardo called for greater collaboration among researchers, funding agencies, government agencies, professional organizations, and institutions of learning and research.
Bernardo is the Assistant Dean of the Faculty of Arts and Letters and is a faculty member of the Graduate School. He is also affiliated with the Research Center for Social Sciences and Education.