College of Science faculty member Asst. Prof. Jolleen Natalie I. Balitaan, Ph.D., was chosen by the National Academy of Science and Technology Philippines (NAST PHL) to participate in the 2021 Future Science Leaders Forum (FSLF).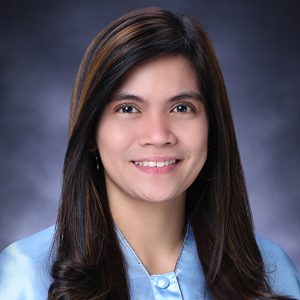 The FSLF is a prestigious mentoring forum that gathers young individuals who show significant promise for leadership in their respective fields, manifest excellent communication skills, and have demonstrated outstanding accomplishments in their profession.
Around 50 delegates from different institutions across the country were carefully selected by NAST to undergo the mentoring forum. The plenary speakers of this forum were composed of NAST Academicians and/or National Scientists.
The FSLF is an opportunity to empower young Filipino science leaders and create a pool of potential NAST awardees. Through this, NAST Philippines hopes to assist young leaders to maximize their remarkable potential in their respective fields and provide a scientific avenue to establish leadership network of peers and potential mentors and advisers.
Some of the NAST awardees from UST are: Prof. Mario A. Tan, Ph.D. (2018 Outstanding Young Scientist in Pharmaceutical Sciences and 2012 Talent Search for Young Scientist), Prof. Bernard John V. Tongol, Ph.D. (2012 Outstanding Young Scientist), Prof. Dr. Thomas Edison E. dela Cruz (2012 Outstanding Young Scientist in Mycology), Prof. Dr. Grecebio Jonathan D. Alejandro (2006 Outstanding Young Scientist in Botany), Prof. John Donnie A. Ramos, Ph.D. (2005 Outstanding Young Scientist in Molecular Biology/Immunology), Prof. Christina A. Binag, Ph.D. (2001 Outstanding Young Scientist), Prof. Alicia M. Aguinaldo, Ph.D. (1993 Outstanding Young Scientist), among others.