Arts and Letters faculty members deliver Plenary Lectures at PASCHR Int'l Conference; Sarmago receives award for Best Paper.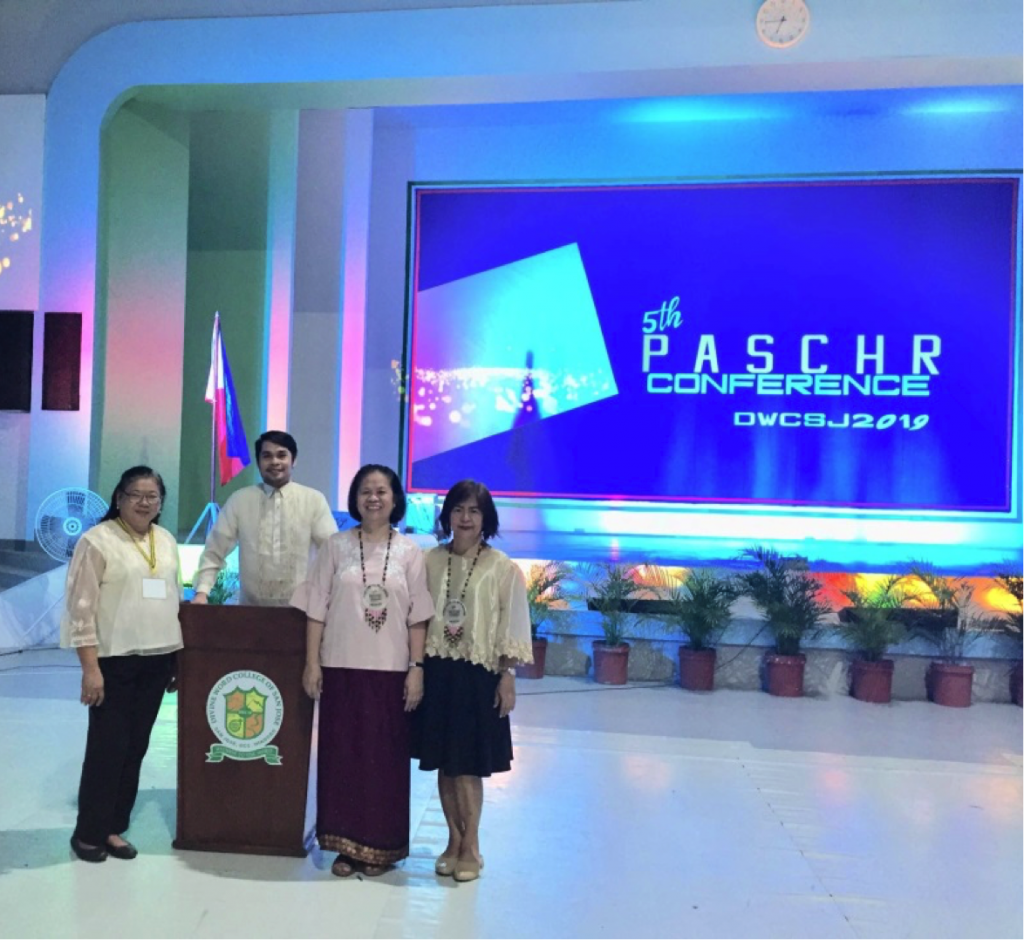 In her plenary address titled "Language: The Soul of Culture and Heart of Identity," Prof. Felicidad Galang-Pereña, Ph.D., underscored the role of language in the shaping of one's identity and revitalizing one's culture. Assoc. Prof. Luciana Urquiola, Ph.D., discoursed on the new meanings ascribed to religion in the 21st century literary writings in her lecture titled "Religion as a Social Construct in the Twenty First Century Literature."
Themed "Revisiting Cultures through History and Religion," this interdisciplinary global forum gathered participants from South and Southeast Asia bringing together academics, professionals, researchers, students and the religious. The PASCHR is the regional arm of two prestigious international organizations, the International Association for the History of Religions (IAHR) and the Regional Association of South and Southeast Asian Association for the Study of Culture and Religion (SSEAR). These three organizations have collaborated in initiatives that promote regular academic and cultural exchanges that deal with culture, religion, history, and education—areas that are central to human agency.
Aside from the featured plenary lectures, the international conference facilitated an exchange of teaching and research ideas through paper presentations of studies on culture, religion, and history. Three AB faculty members likewise presented their research works: Mr. Bien S. Mabbayad for "The Philippine Manga: Examining the Aesthetics and Identity of Black Ink"; Asst. Prof. Janet C. Atutubo for "Use of Ethnosymbolism on Colonial Policies in Southeast Asia: A Comparative Study on Vietnam, Malay Peninsula and the Philippines"; and Asst. Prof. Emelito F. Sarmago, who received the Best Paper Presenter Award for his study "Analyzing Communication Styles Among Selected Pro-Administration Facebook Pages in Response to Religious and Politically Motivated Criticisms."
The PASCHR 5th International Conference was concluded with the election of new set of officers. Prof. Felicidad Galang-Perena, Ph.D., was elected Vice President while Assoc. Prof. Luciana L. Urquiola, Ph.D., was appointed Representative of PASCHR for the National Capital Region.