A Thomasian team composed of five graduates of the BS Architecture program in 2020, won third place in the Institute for Advanced Architecture for Catalonia's (IAAC) "Design for Living" international competition.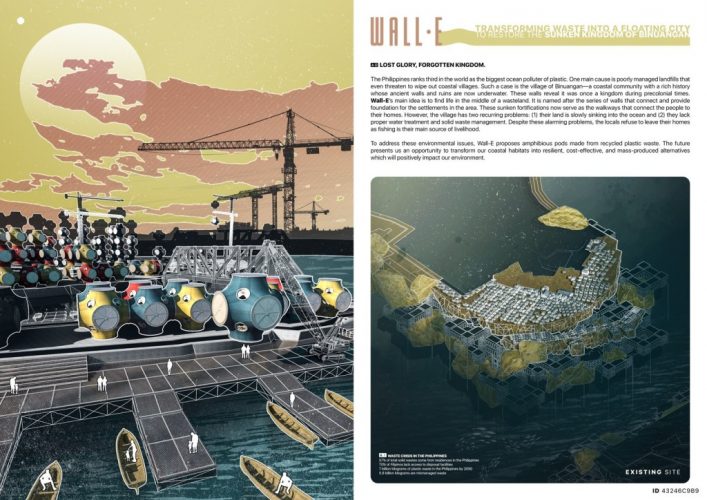 Aramis Corullo, Paula Casia, Gellaine Burgos, Althea Poblete, and Angelo Landicho submitted their entry titled "WALL-E Transforming Waste into a Floating City to Restore the Sunken Kingdom of Binuangan." Their project, which competed against over 190 entries from 80 different countries, reimagines 'future human habitats' and presents a concept of how to prevent communities from being washed away by creating livable structures from discarded plastic.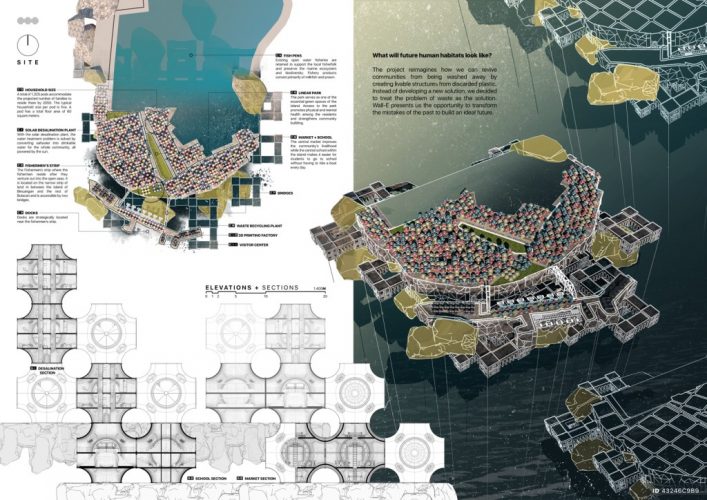 The team described their entry as: "WALL-E presents the opportunity to transform the mistakes of the past to build an ideal future." With the main idea of finding life in the middle of a wasteland, the project is named after a series of old sunken walls that provide foundation for new settlements above the water.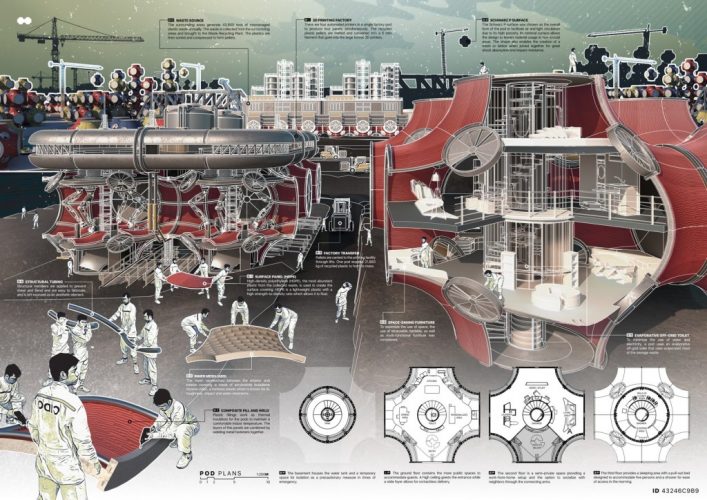 Through utilizing amphibious pods made from recycled plastic waste, the entry attempts to solve problems within the village's fishing community, namely, the slow sinking of land into the ocean, the lack of proper water treatment and lack of solid waste management.
According to IAAC's website, upon receiving the proposals on July 15, 2020, the organization made an initial selection of 133 projects that will appear in a special publication made by Actar Publishers and a second selection with 36 projects that qualified as finalists. The jurors were composed of 33 reputable architects and designers.
Having won third place, each team member will receive a scholarship for a Master's degree at the IAAC as well as a cash prize. According to IAAC's website, "Given the current global circumstances, the Institute for Advanced Architecture of Catalonia (IAAC) will study how to support the winners, especially the finalists, interested in continuing to research their proposals in the academic environment of the IAAC."