The Asian Research Institute of the National University of Singapore held a conference on (Re) conceptualizing Asian Civil Society in the Age of Post-Politics on August 16 and 17, 2018.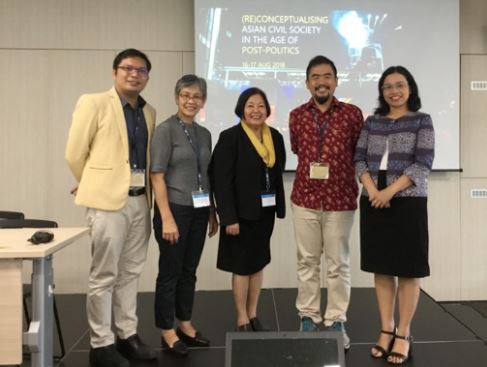 Prof. Arlen A. Ancheta, Ph.D., and Mr. Ronald M. Castillo, both members of the Faculty of Arts and Letters, and Research Associates of the Research Center for the Social Sciences and Education (RCSSED), presented their internationally funded research on zero waste practices. The research was a part of larger project on social and economic benefits of zero waste.
This particular presentation helped disseminate their findings on post politics as a positive development in relation to the role of Mother Earth Foundation as a civil society organization, with the city of San Fernando, Pampanga as a model city in their case study.