Mr. Emilio Alumno and Mr. Renzi Ciriaco of the Bachelor of Music Performance, major in Trombone program of the Conservatory of Music individually received gold awards for their respective performances in the Malaysia International Virtual Band Competition 2021 with the theme "Bringing the World Together." The video announcement was posted on August 31, 2021.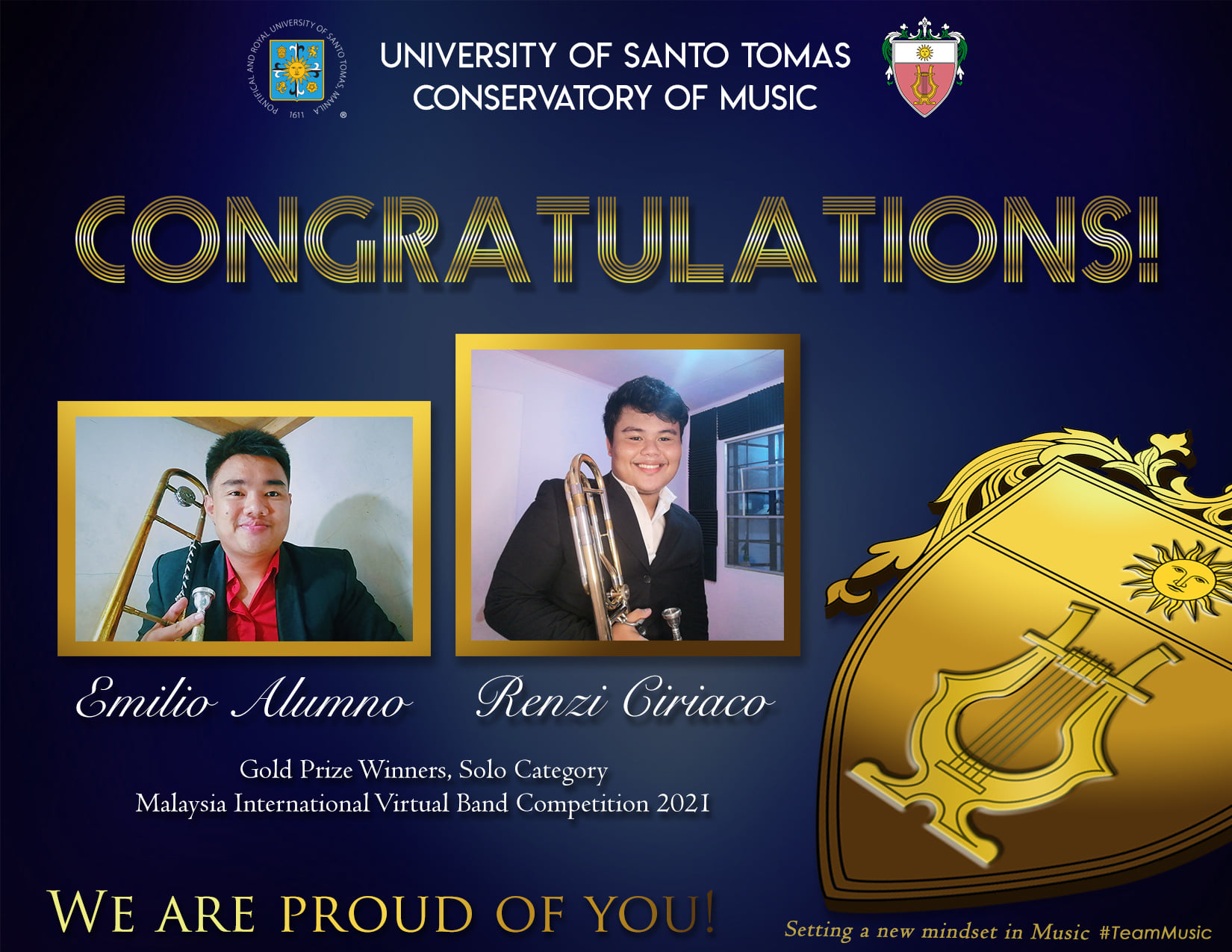 In the 3-hour long music extravaganza premiered on Youtube on August 27, 2021, Alumno and Ciriaco played their renditions of classical music in the Solo Category – Open Division of the said competition.
The two award-winning Thomasian musicians are under the tutelage of faculty member and BM-Trombone Performance alumnus Mr. Ricson Poonin, who plays trombone for the Philippine Philharmonic Orchestra, our country's top musical ensemble.
Watch the performances of Alumno and Ciriaco here: