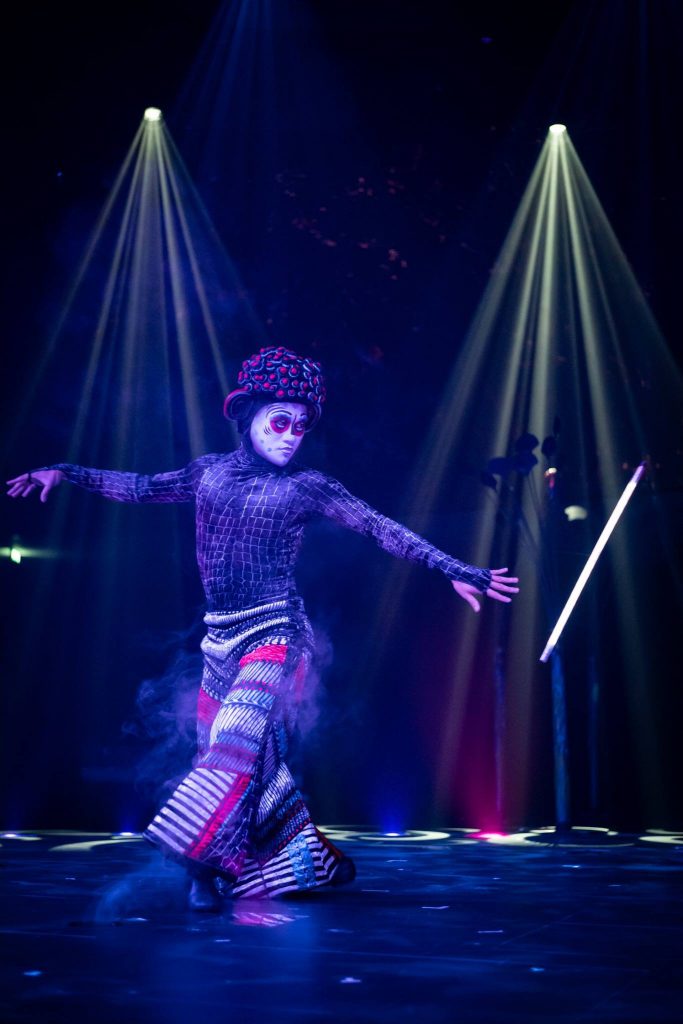 An innate love for the arts fuels passion but needs an avenue to express it. From the high school and college week stages, Ehrlich Marz Ocampo now finds himself on the world stage, performing in Cirque du Soleil and bringing to the fore the art of fire dancing, poi spinning, and the leviwand.
"After graduating from college, I was on a website design project in Boracay when I discovered fire dancing / poi spinning," Ehrlich recounts, and this, he said, "rekindled [his fire] for performing, pun intended."
What started as an "obsessive hobby" eventually turned into a "side hustle" while he was doing graphic design work. Finally, Ehrlich discovered the flow arts, or object manipulation or juggling in circus parlance. It was in the latter where he met leviwand dancing and hula-hooping.
The Leviwand
Of particular interest to Ehrlich now is the leviwand, "a relatively young object manipulation or juggling prop in the flow arts community." What started as a "dancing cane" in the magic arena meant to trick audiences into believing the illusion, the object has since entered the flow arts as a skill based movement art, finding its way to mainstream consciousness through Pitch Perfect 2 and Netflix's Dumplin'.
Ehrlich admits that different people who have mastered different movement styles and tricks have been using the leviwand. For Ehrlich, he uses a "unique dynamic style, fusing [his] background in dance, acrobatics, and performance." Ehrlich first brought it to the world stage in 2016, when he performed for a circus festival in Paris. Now, the leviwand is part of Cirque du Soleil's show Syma.
Only you
Despite being young, Ehrlich reflects on a profound moment in his practice, when he realized that "as an artist…you'll realize that only YOU can dance your dances (or compose the songs, paint the pictures, write the stories). [It's] my purpose to share to the world what I was endowed to give."
Don't just pursue your passion
"We've all heard about 'pursue your passion' or 'chase your dreams,' which I fervently believe in, but we rarely hear about being smart and practical about it," Ehrlich pointed out, recalling how he did not become a performer in an instant.
"When I started performing for little to no talent fee as an amateur, I knew I needed to be able to afford dance classes, flow workshops, and equipment to better my craft," underscoring the need to combine passion with practical means to live and be better.
"So for young Thomasians who want to engage in performing arts, know that it will be a rough road. Sometimes it would feel hopeless and pointless and you'd rather be going down the easier road, but as long as you are true to your purpose and passion AND you are smart about it, you'll have a greater chance of fulfilling your mission," Ehrlich said.
Ehrlich is currently performing for the Syma and Varelia shows of Cirque du Soleil, whose creation of these shows he also became part of. Prior to finding his way to Paris, he joined performances such as Okada Manila's World of Wonders, the 2016 World Festival of the Circus of Tomor