The UST Health Service delivers the Thomasian Health Care System which involves the efficient and effective delivery of primary, emergency and specialty health care and the implementation of programs and projects for promotive and preventive medicine to all the members of the Thomasian Community.
Formerly called the Student Health Service dedicated to take care of the health needs of the Thomasian students , this campus health facility was later tasked to deliver health care to the faculty, and support staff as well. It now bears the name UST Health Service.
To deliver comprehensive health care to the Thomasian Community with a team of compassionate, competent and committed health professionals and support staff
To be the premiere center of university health care
COMPREHENSIVE THOMASIAN HEALTH CARE DELIVERY
Entry level physical examination for all freshmen and for all participants of off- campus curricular activities as per order of the Commission on Higher Education
General consultation and treatment of the students, faculty, support staff and their dependents
Specialty Care in Surgery, Pulmonology, Ophthalmology, Eye/Nose and Throat (ENT), Neurology & Psychiatry, Pediatrics, Anesthesia, Dermatology and Family Medicine
Dental care services
Radiological services
Emergency care
Free starter doses of prescribed medicines
PREVENTIVE HEALTH PROGRAMS
Disease Awareness Campaign
Anti- Smoking
Anti-Drug Abuse:
a. Mandatory Drug Test for Freshmen
b. Random Drug Test for 10% of the Thomasian Community members
Anti-Dengue (aligned with the 4S DOH campaign)
Immunization Program
Food Safety Program (under the Crisis Management Team)
PROMOTIVE HEALTH PROGRAMS
"USTeps to Neocentennial Wellness," the physical wellness program of the University launched in February 2008.
Wellness Day Program for academic units and departments (upon request):
1.Wellness Fair
– Body Mass Index Determination
– Nutrition Counseling
– Health Risk Assessment
2. Wellness Mini- Convention
We conduct Wellness Talks on the following Current Health Issues:
– Smoking
– Drug abuse
– Alcoholism
– Sexually Transmitted Infections
– Dengue
– Diet and Exercise
3. Physical Fitness Sessions- in cooperation with IPEA
THE HEALTH SERVICE PROJECTS
FREE Wellness Screening for the Thomasian Community:
Complete Blood Count
Urinalysis
Fasting Blood Sugar
Cholesterol
Osteoporosis
Triglycerides
ECG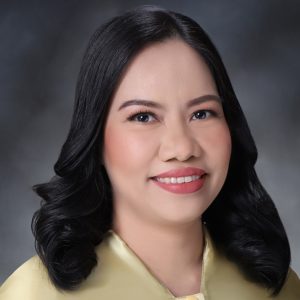 Ms. Sheryl M. Dionisio, MD
© Copyright 2020 . UNIVERSITY OF SANTO TOMAS. All Rights reserved.
Powered by: UST COMMUNICATIONS BUREAU