A total of seven students from the Faculty of Arts and Letters made
waves in various international conferences, debate tournament and
leadership training that were held in China, Thailand, South Korea, Australia and Indonesia.

Canton-Intervarsity Debate Tournament Legal Management student
Aleana Cecilia P. Bantolo, was Invited Adjudicator (IA) and advanced as an adjudicator in the Grand Finals of the 6th Canton Intervarsity Debate Tournament held at the Chinese University of Hong Kong, Shenzhen, China.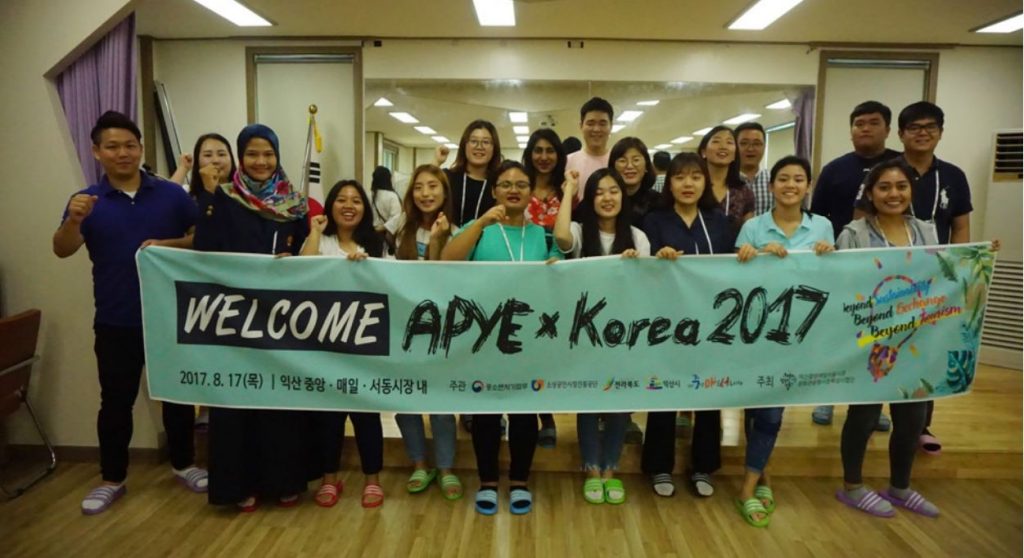 The annual Canton-Intervarsity is one of the most prestigious debate tournaments in Asian Parliamentary format in China. Top debate teams from Mainland China, Korea, Japan, Indonesia, Hong Kong, Taiwan, and Macau competed in the debate tournament, with an international pool of respected judges from the United States, India, Israel, Korea, China and the Philippines.
Asia-Pacific Youth Exchange Program, Bangkok & South Korea Two Asian Studies students John Jethro L. Manangan of the Department of History, and Junella Marie Padro, participated in the Asia Pacific Youth Exchange (APYE) program in Bangkok, Thailand and South Korea.

The APYE program is a regional youth program that responds to the global needs of the young people by actively engaging them in localized Sustainable Development Goals (SDGs) initiatives through the Social Enterprise Model (Thailand) and the concept of Sustainable Tourism (South Korea).
Held in two different countries this year, the youth program consisted of the following components – the Leadership Development Training (LDT), Local Immersion, and Youth Symposium.

Under the Leadership Training, delegates gained insights about the relevance and implementation of the UN SDGs, and prepared them to lead efforts that tackle the SDGs in their own communities.

Local Immersion activities exposed delegates to current SDG initiatives, in partnership with communities and NGOs. Meanwhile, the Youth Symposium which showcased the delegates' initiative, connected to each SDG's implementation after their immersion.

Manangan, who attended both regional youth programs in Bangkok, Thailand and in South Korea, participated in leadership development trainings, immersions and site visitations. Together with delegates from different countries, Manangan learned and honed skills necessary to participate in SDG activities.

Padro, who attended the APYE in Incheon and Jeollabuk-do, South Korea participated in youth community development activities and collaborative forum for delegates. Together with other young leaders, Padro familiarized and committed herself to Sustainable Development goals within tourism by coming up with project proposal relating to boosting tourism in their assigned local immersion sites.

Harvard Project on Asian and International Relations, Australia
Meanwhile, fourth year Communications Arts student Audrey Anne Albios participated as delegate in the Harvard Project on Asian and International Relations (HPAIR) 2017 Asian Conference held from at the International Convention Centre at Darling Harbour, Sydney, Australia. The Conference was a partnership between the University of Sydney and Harvard University's Project for Asian and International Relations. It was attended by prominent academics and practitioners in the fields of Business and World Economy, Entrepreneurship and Technology, Environment and Sustainability, Security and Diplomacy, Health and Social Policy,
and Humanitarian Affairs
.
Albios, a delegate under the Security and Diplomacy Track, attended panel discussions on diplomacy, sustainability, and trade patterns of ASEAN Nations and toured the Mac Arthur Center for Sustainable Living and the University of Sydney.
Since 1991, the annual HPAIR has been organizing forums of exchange and has been facilitating discussions of the most important economic, political, and social issues relevant to the Asia-Pacific region among scholars and students within the region.

United Nations General Assembly, Jakarta Model United Nations Elijen Love U. Saez, Martin Jasper S. San Pedro, and Lennard Ashey I. Tayco students under the Department of Economics were delegates to the Conference of the United Nations General Assembly (UNGA) in the Jakarta Model United Nations (JMUN) held at the Unibersitas Bakrei, Indonesia.

Its theme was "Towards Sustainable Future: Eradicating Inequality and Securing Global Threats."

Saez was awarded "Best Position Paper' by the Economic and Financial Affairs Council (ECOFIN) during the closing ceremony while Tayco was awarded Third Best Delegate by the Economic and Finance Committee.

The Conference aimed to contribute comprehensibly to the participants by expanding their knowledge on economic growth and development towards the attainment of the Sustainable Development Goals pioneered by the United Nations Development Programme (UNDP)