On two separate occasions, representatives from various schools held benchmarking activities with the Office of the Registrar of the University of Santo Tomas, to learn about best practices in areas such as data privacy compliance and policy, records management, and online systems.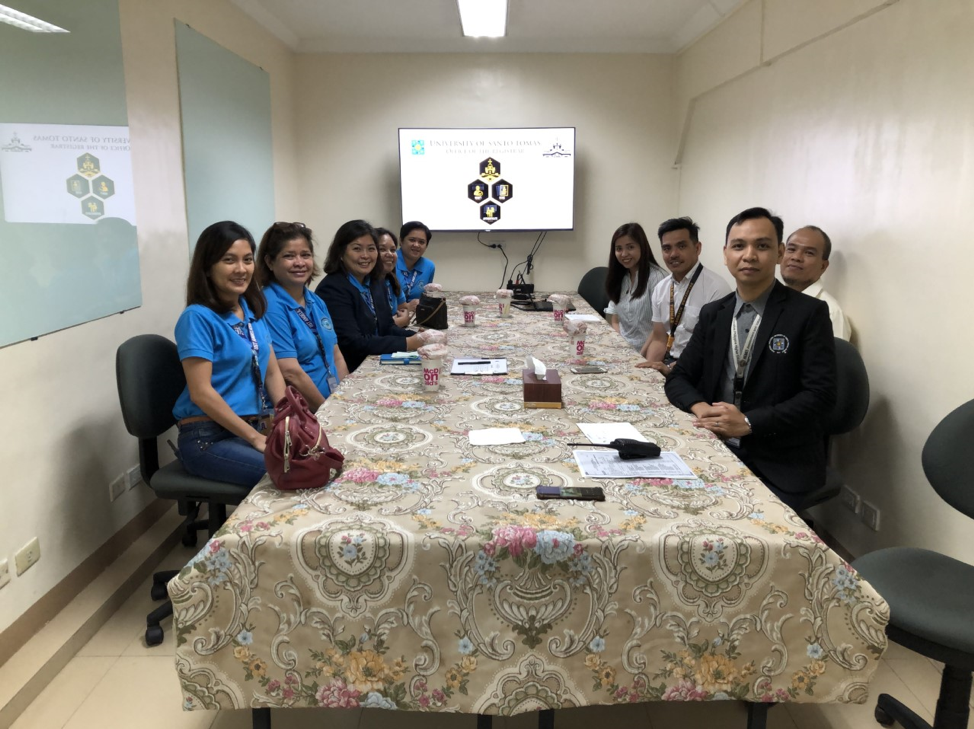 The Registrar's Office of UST Angelicum College met with their UST Manila counterparts on October 2, 2019. In line with the UST Manila and UST Angelicum College's integration, the latter was directed to align applicable practices and policies with that of the former.
Thus, headed by its Registrar, Ms. Genny Q. Nazal, they were able able to learn more about the UST Office of the Registrar's records management, data privacy policy, credential-related policies and the functionality of the online system. The UST Angelicum College group was welcomed by Asst. Prof. Melanie D. Turingan, PhD, Assistant Registrar; Mr. Reynaldo H. Isidro, Academic Supervisor; Mr. Edwin G. Tababa, Records Supervisor; and Mr. Ferwin C. Jimenez, ICT Supervisor.
Meanwhile, on October 24, 2019, the UST Office of the Registrar was visited by the Mendiola Consortium (MC), an educational organization composed of Centro Escolar University (CEU), College of the Holy Spirit Manila (CHSM), San Beda University (SBU), La Consolacion College Manila (LCCM), and Saint Jude Catholic School (SJCS). With the organization's thrust of "Journeying Together as Partners in the Mission of Education: Addressing the Challenges of Present-Day Learners", the Registrar's Committee had their benchmarking with the University of Santo Tomas to learn more about the best practices on Records Management particularly, digitization, storage, and filing system.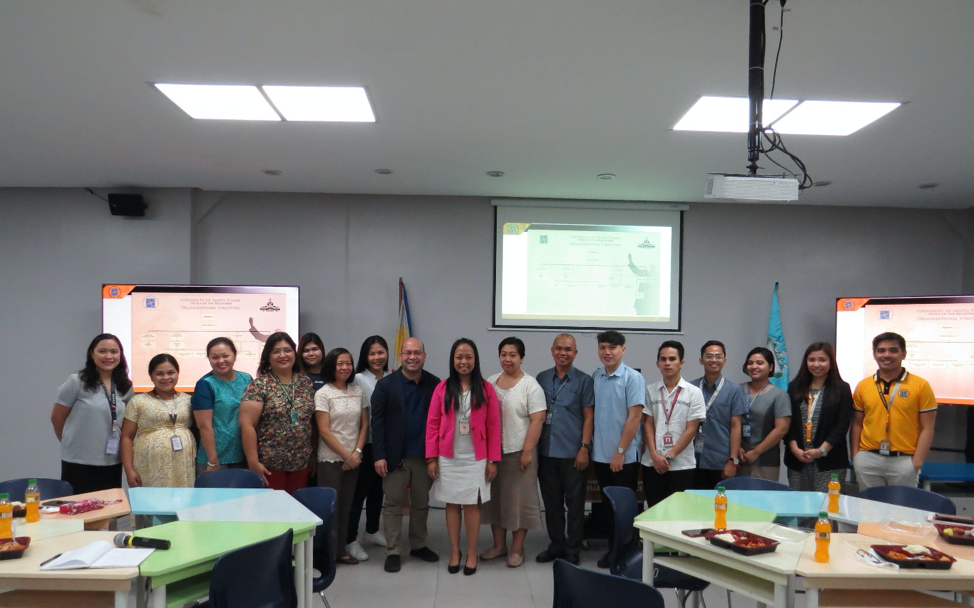 The MC Registrars Ms. Maria Oliva S. Reyes (San Beda University), Ms. Rhoda S. Aguilar (Centro Escolar University), Ms. Digna C. Pagapong (Saint Jude Catholic School), and representatives from the Registrar's Officce of La Consolacion College, and College of the Holy Spirit Manila were welcomed by the University Registrar, Mr. Cesar M. Velasco, Jr., Asst. Prof. Melanie D. Turingan, PhD (Assistant Registrar), Mr. Reynaldo H. Isidro (Academic Supervisor), and Mr. Ferwin C. Jimenez (ICT Supervisor).