The Miguel de Benavides Library and the University Archives house some
30,000 rare books and documents, which has served as textbooks and
reading materials for many students of the University of Santo Tomas throughout its more than 400 years of existence.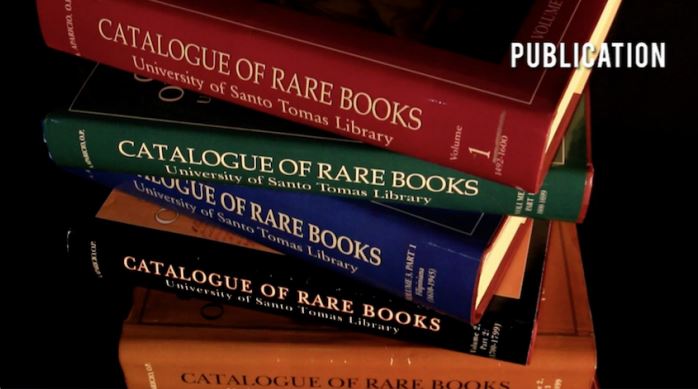 However, these textbooks and reading materials were slowly exposed to
the ravages of time. Most are in different stages of ruin – yellowed and brittle pages, detached book spines, loose pages, and indelible ink marks and stains. Without intervention, these historical documentswould simply be gone along with historical and cultural details that are important for
nation building.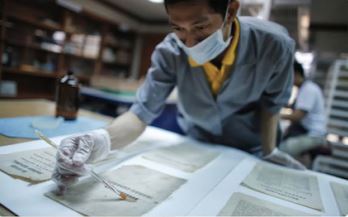 With this reality and the library's stakeholders' needs in mind, a project
called Lumina Pandit was born. Its objectives include: supporting UST in the restoration and preservation of the heritage collection; making these rare books and documents available over the internet to anyone interested in learning more about Philippine history and culture; informing
stakeholders and the general public of the existence of the heritage collection; and weaving together the missing but vital pieces of Philippine history and culture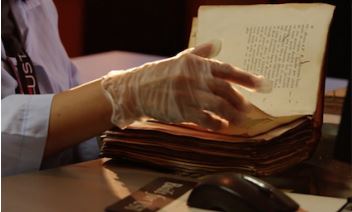 The project Lumina Pandit, which means "spreading the light," was first unveiled in 2011 during the celebration of UST's 400th foundation anniversary. An exhibit was held and a book titled "Lumina Pandit: A Collection of Historical Treasures,' was published. It was at this initial stage that Union Bank of the Philippines Chairman and CEO Justo A. Ortiz,
felt motivated to support the project and take on a huge role in the preservation of these historical documents.

The partnership was formalized on April 27, 2011, and the multi-million peso project dubbed as "Lumina Pandit II" was born. Supported by UnionBank, the project now encompasses three components: conservation, digitization, and publication of the UST Library and UST Archives' historical collections dated 1492 to 1900.

For a period of four years until the present, conservation and restoration of the historical books steadily progressed.

Lumina Pandit II unearthed a lot of interesting and important documents that shed light on Filipino culture. As an example, Book of Hours, a little illustrated volume which contains prayers for the different hours of the
day. Librarians and archivists also discovered a document that features the signature of UST's founder, Miguel de Benavides, O.P., and Philippine
Revolution documents, including a crayon sketch of the Philippine flag.
As of this writing, the project has consumed a

budget of ca. Php30 million in the acquisition of highend equipment and supplies and hiring of manpower and others.

UnionBank also employed the help of a Spanish librarian to check with other libraries around the world for existing copies of books found in the collection. Most of the materials are confirmed original copies
and/or the only copy left.
Disintegrating books were fixed starting with the spine. Ink marks and stains were also chemically removed. After the books were repaired and restored, these were scanned and uploaded online to make the information available to everyone around the world.
The digitization is a response to the rapid and borderless dynamics of 21st century learning. Access to the nation's historically important works will no
doubt play a huge role in the growth of each Filipino who reads the works which also impacts nation building. Currently, about 1,000,000 pages have been scanned and are being uploaded online through digital collection management software "CONTENTdm."
The preservation and restoration project is still going on. UnionBank and UST have also already published two commemorative books: 'Lumina
Pandit: A Collection of Historical Treasures' and 'Lumina Pandit: A Continuum." These two books contain details about these cultural items that help those interested to know more about the rich Philippine culture