In an announcement by the National Book Development Board (NBDB) and Manila Critics Circle (MCC) on November 6, 2023, 10 titles produced by the UST Publishing House made the cut in the 41st National Book Awards.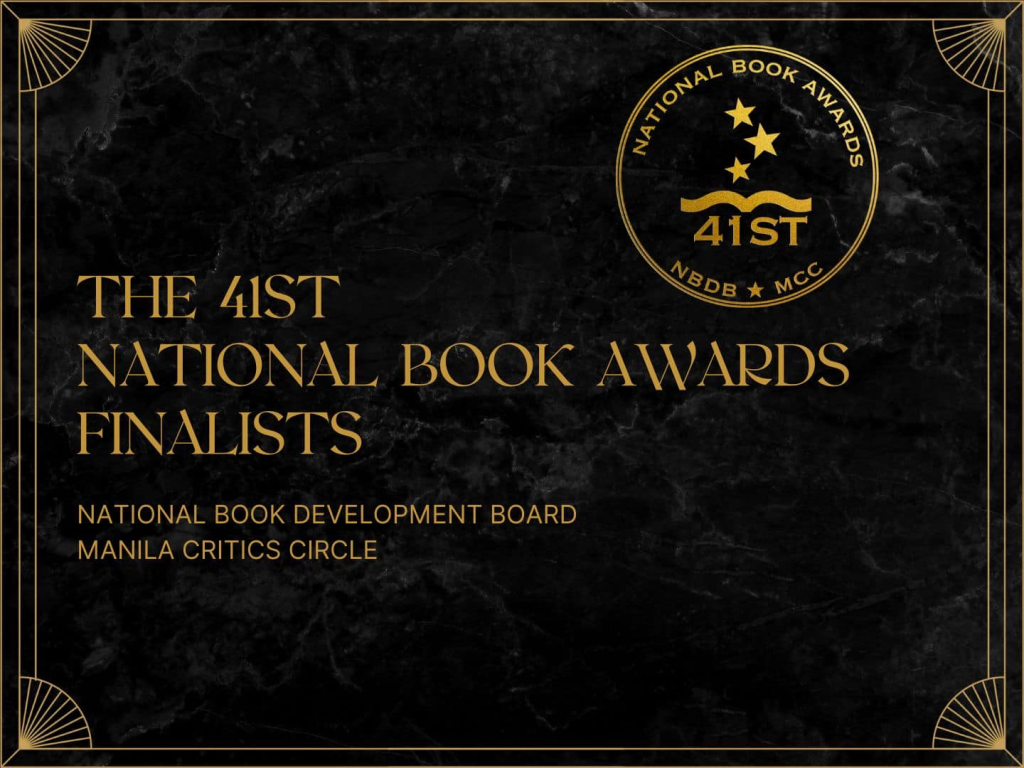 The selected titles were chosen among 235 title nominations published in 2022 and across 34 categories, from poetry to book design.
The awarding ceremony will be held in February 2024, coinciding with the two-year preparation of the Philippines as the Guest of Honor in the prestigious Frankfurter Buchmesse 2025, the largest internationally renowned book fair, where the country is the second Southeast Asian nation.

The books that made the cut are:
1) Duterte Watch: Descent into Authoritarianism by Vergel O. Santos – Best Book in Journalism category;
2) Abangan: Mga Pambungad na Resepsiyon sa Kulura ng Teleserye by Louie Jon A. Sánchez – Best Book on Media Studies category;
3) Julio Nakpil Collected Works – Volume I: Piano, Vocal, and Chamber Music, edited by Ma. Alexandria Iñigo-Chua – Best Book on Art category;
4) Doing Philosophy in the Philippines: The Thomasian Collection, Volume II (1951-1959), edited by Alfredo P. Co – Best Book in Philosophy;
5) Growing Up Filipino 3: New Stories for Young Adults, edited by Cecilia Manguerra Brainard – Best Anthology in English category;
6) The Lives of a Filipino/A High School Student: Anthology of Personal Essays on High School, edited by Rolando B. Tolentino, Joselito D. Delos Reyes, and Ferdinand P. Jarin – Best Anthology in English category;
7) All My Distances Point to Home by King Llanza for the Best Poetry in English category;
8) The Holy Wife: Stories of Extraordinary Love by Ting Pantoja-Mañalac – Best Book of Nonfiction Prose in English category;
9) Ilustrado by Miguel Syjuco, translated by Chuckberry J. Pascual in Best Translated Book in Filipino and Best Book Design categories.

Recognizing the creative zeal in book publishing, the annual National Book Award honors the most outstanding books written, designed, and published in the Philippines.

Read the full list of finalists here:
https://books.gov.ph/official-list-the-finalists-of…/…