SDG 3 - Good Health and Well-Being
SDG 3 - Good Health and Well-Being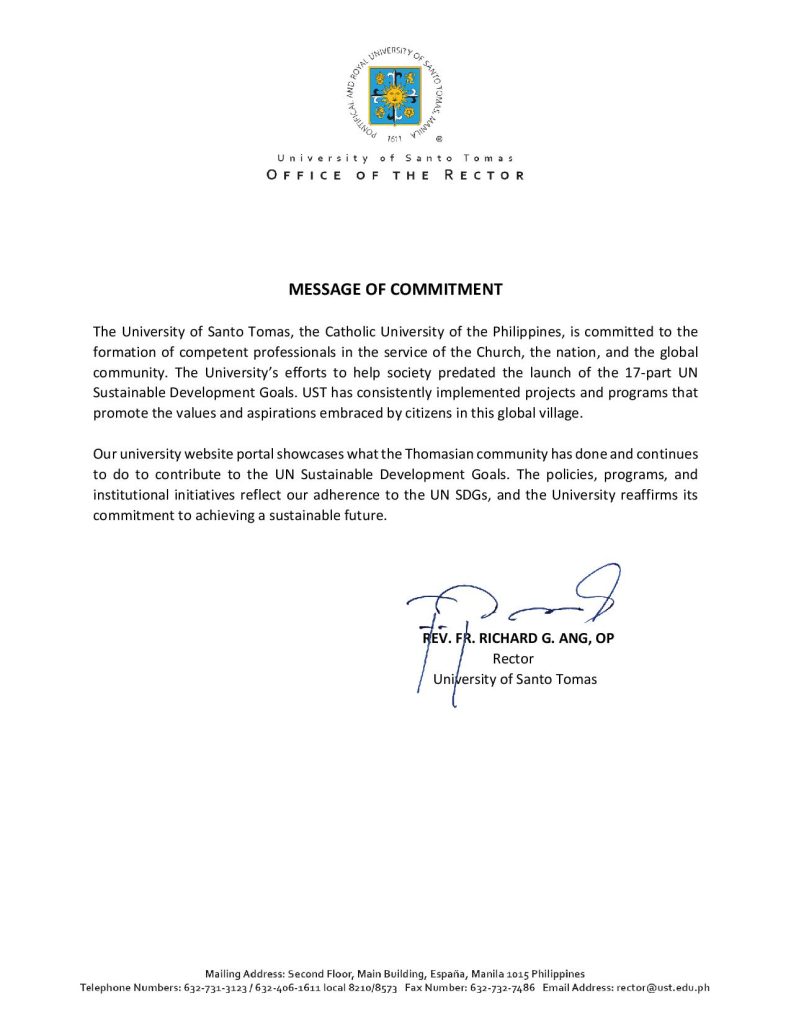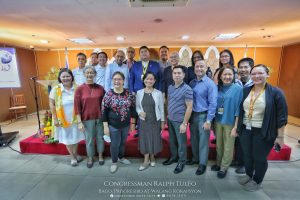 Academic researchers from the UST Research Center for Social Sciences...
Read More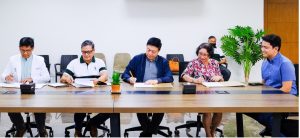 In preparation for the upcoming opening of its satellite campus...
Read More
Promoting Good Health and Well-Being
Promoting Good Health and Well-Being
The UST Health Service is a university-wide support unit that caters to the physical and mental wellness of stakeholders. Apart from providing medical services such as annual physical examinations and laboratory and diagnostic services (in collaboration with the UST Hospital), it also monitors the health status of stakeholders especially during the COVID-19 pandemic.
The UST Counseling and Career Center
Looking after the mental wellness of students is the Counseling and Career Center, which has deployed counselors in each of the University's academic units. The counselors provide support in terms of academics and psychosocial wellbeing, both onsite and virtually.
The Center also prepares students for the world of work through its various career services.
The UST Graduate School – Psychotrauma Clinic
One of the longstanding community engagement services of the Graduate School is the Psychotrauma Clinic, which provides free counseling and psychotherapy services to Thomasians and non-Thomasians alike. Among its recipients are victims in conflict-stricken areas and victims of natural and man-made disasters.
Mental Health Education: Coping with Stress the TIGER Way
Helping in Mental Health as Non-MH Professionals
With the rise in mental health issues, even non-professionals are confronted with mental health episodes of loved ones. Graduate School psychology faculty member Renz Christian C. Argao, PhD shares about psychological and mental health first aid.
UST is a smoke-free campus!
Since the 1990s, the University has strictly implemented a Smoke-Free policy on campus.
© Copyright 2020 . UNIVERSITY OF SANTO TOMAS. All Rights reserved.
Powered by: UST COMMUNICATIONS BUREAU